2022 start
September
Physician Associate Studies
The Medical School, Faculty of Medicine, Dentistry and Health

Our course gives you a solid grounding in the knowledge and skills you'll need to support doctors in 'first contact' health care, either in general practices or in hospitals. Our integrated, systems-based approach places the patient at the centre.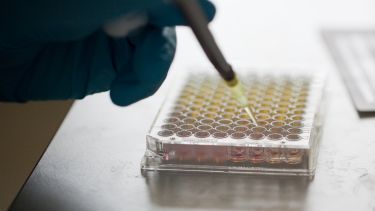 Course description
This course is no longer accepting applications for 2022 entry.
Physicians Associates (PAs) are health professionals who see patients and address their health needs while working under the supervision of doctors. Qualified PAs have direct contact with patients in their assessment: taking histories, performing examination, making diagnoses and considering management plans, supported by the Faculty of Physician Associates.
A career as a Physician Associate is a great option if you're passionate about working in a clinical environment but haven't had the opportunity to do clinical practice during your undergraduate studies.
Students benefit from our world-class facilities and expertise. You will acquire a firm grounding in the knowledge and skills of generalist medical care to equip you to support doctors in 'first contact' health care, either in general practices or in hospitals. The course will be delivered in a systems-based, integrated way which places the patient at the centre.
The University is working closely with local Acute Trusts (hospitals) and Clinical Commissioning Groups (primary care) so that our graduates have the right qualities to meet the needs of potential employers and the public as a whole. Students who have sat a postgraduate diploma course in PA studies will have the opportunity to convert their diploma to a masters with the dissertation component undertaken while working in a clinical environment. For more information please contact the course director.
At present, the UK Physician Associate qualification does not allow you to work as a Physician Associate in other countries.
An open day gives you the best opportunity to hear first-hand from our current students and staff about our courses. You'll find out what makes us special.
Duration
2 years full-time
Teaching
You'll study a nationally agreed curriculum based upon the Physician Associate Competency and Curriculum Framework whilst taking you into more detail in key areas and developing you as an all round clinician. During the course, you'll have contact with patients, initially in clinical seminars within the Patients as Educators programme, where you'll hear first-hand from patients about their experience and then on placements in GP practices and local hospitals.
Assessment
Assessment takes place throughout the course in the form of written assessments, multiple choice tests, clinical examinations and workplace-based assessments.
Physician Associates are required to pass a national exam in order to practice in the UK. Students take this exam after completing the course and are required to fund the exam as it isn't run by the University.
Your career
After successfully completing your course, you can apply for Physician Associate roles and employment after completing the PA National Examination.
Past students have gone on to work in GP Surgeries, Acute Hospital Trusts such as A&E and respiratory medicine, as well as Mental Health Trusts.
For further information on becoming a Physician Associate, please visit the Royal College of Physicians official website.
Student profiles
Entry requirements
A 2:1 or higher in a life sciences degree (such as biochemistry, physiology or biomedical science) with BBB grades at A Level (or equivalent).
You should also have a keen interest in developing practical skills related to health and illness, and to working with the public in the health sector.
Selection will be by application and interview.
Overall IELTS score of 7.5 with a minimum of 7.0 in each component, or equivalent.
This course is no longer accepting applications for 2022 entry.
Any supervisors and research areas listed are indicative and may change before the start of the course.
Recognition of professional qualifications: from 1 January 2021, in order to have any UK professional qualifications recognised for work in an EU country across a number of regulated and other professions you need to apply to the host country for recognition. Read information from the UK government and the EU Regulated Professions Database.