2023 start
September
Cost Effectiveness Modelling for Health Technology Assessment
School of Health and Related Research, Faculty of Medicine, Dentistry and Health

Develop the technical skills to undertake cost-effectiveness modelling which are in high demand within the pharmaceutical and healthcare industries.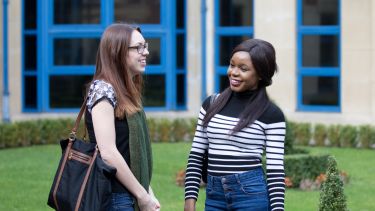 Course description
The course is taught part-time, online, over two years.
The development and application of new health technologies is crucial to the future prosperity of both developed and developing nations. Health technology assessment (HTA), and the associated strategies for pricing technologies and obtaining reimbursement from purchasers, is a relatively new area of expertise.
From an industry perspective, the effective assessment, pricing and reimbursement techniques for health technologies are critical to bringing a technology to market and thus to corporate success. From the perspective of those charged with governing health technologies and reimbursing providers, evaluating the cost-effectiveness of health technologies is critical to equity and good governance of public monies.
The specific skills to undertake cost-effectiveness modelling, a key methodology within HTA, are highly technical and in high-demand within the pharmaceutical and healthcare industries. This course provides these skills. The online learning, part-time mode of delivery has been developed in response to a clear demand from the health technology industries, including pharmaceuticals, medical devices and diagnostic technologies.
Modules
Continuing Professional Development
All modules on this course can be studied as standalone CPD modules. It is possible to complete standalone modules and then apply to transfer to an MSc/PGDip/PGCert qualification. Any time spent on the CPD route counts toward the time-limit a student has to complete their chosen qualification.
Core modules:
Economic Evaluation in International Health Technology Assessment Online

This unit introduces the concept of economic evaluation as applied to health technology assessment, the different types of evaluation that are available and the various stages and techniques that need to be applied to generate results. The techniques will be matched against current practice guidelines in different jurisdictions so that students can understand the current policy context of the methods. Also, as additional techniques are described, the strengths and weaknesses of each will be highlighted, with the students being encouraged to critically appraise their appropriateness to different contexts and jurisdictions.

15 credits

Cost-effectiveness Modelling in International Health Technology Assessment Online

This unit sets out the different uses of modelling in Health Technology Assessment (HTA), together with the main principles and common techniques (including Markov models and individual level simulation). It reviews the international guidance on good practice and develops participants' skills to appraise and commission models for HTA. Learning is based around a core international literature on modelling covering methodological papers and a substantial set of case studies, ensuring learning is grounded in real world examples. Participants also undertake some simple 'hands-on' model-building and model reviewing in EXCEL to help embed the principles learned.Students interested to learn more about building cost-effectiveness models can enrol on the Building Cost-effectiveness Models for HTA module (HAR6119). This module runs in the Spring semester and is worth 15 credits.

15 credits

Using Evidence in the Design and Development of Models Online

This unit sets out the process of developing decision-analytic models in health technology assessment (HTA), and explains how this process is informed by evidence. It explores conceptual modelling, including how to understand decision problems and how to apply this understanding to the specification and population of a relevant decision-analytic framework. Students are introduced to information retrieval methods and formal problem structuring processes as applied to HTA.

15 credits

Building Cost-effectiveness Models for Health Technology Assessment Online

An advanced course teaching the technical and practical skills required to build cost-effectiveness models for international health technology assessment. It builds on from the introductory unit, HAR6113 Cost-effectiveness modelling in international HTA, which covered the principles behind modelling. Content includes problem definition and structuring, building decision tree and Markov/state transition models in Excel, identifying appropriate data sources, implementing deterministic and probabilistic sensitivity analysis, and Value of Information analysis. It is an advanced course, aimed at students with a strong mathematical background who want to go on to build their own economic models.Students require a mathematical / statistical background and a sound understanding of the principles of modelling (prior completion of HAR6113 or evidence of previous training/knowledge). Good pre-existing Excel skills are essential. For students considering this Module as a standalone option who only require an understanding of the principles of economic modelling and good practice and who need the skills to be able to review other people's models, but do not need the technical skills to build their own models, the introductory module HAR6113: Cost-effectiveness Modelling in International HTA may be a more appropriate choice of module.

15 credits
The content of our courses is reviewed annually to make sure it's up-to-date and relevant. Individual modules are occasionally updated or withdrawn. This is in response to discoveries through our world-leading research; funding changes; professional accreditation requirements; student or employer feedback; outcomes of reviews; and variations in staff or student numbers. In the event of any change we'll consult and inform students in good time and take reasonable steps to minimise disruption. We are no longer offering unrestricted module choice. If your course included unrestricted modules, your department will provide a list of modules from their own and other subject areas that you can choose from.
ScHARR campus courses - online open day
Thursday 6 April 2023, 12-1pm UK time
Find out more about studying at Sheffield at our online event. You'll have the chance to ask course tutors your questions during question and answer sessions.
Duration
2 years part-time
Teaching
The course is a mixture of online learning and independent study. We use customised online rooms within our Virtual Learning Environment to deliver course materials in an accessible and engaging format, including live online webinars allowing interaction with course tutors and other students.
Assessment
Assessment is by coursework and project work.
Your career
Our graduates typically work for
Large and small, national and international pharmaceutical and devices companies
Health economics consultancies (including being self-employed in this capacity)
Health care providers and hospital organisations
Government departments, ministries and agencies
HTA agencies
Universities
Our students live and work all over the world. They are seeking to develop key skills to enhance their careers within HTA, market access, trial design and other aspects of health technology assessment in the private or public sector.
Entry requirements
Minimum 2:1 undergraduate honours degree in a relevant subject or equivalent professional experience.
Overall IELTS score of 6.5 with a minimum of 6.0 in each component, or equivalent.
You can apply for postgraduate study using our Postgraduate Online Application Form. It's a quick and easy process.
Any supervisors and research areas listed are indicative and may change before the start of the course.
Recognition of professional qualifications: from 1 January 2021, in order to have any UK professional qualifications recognised for work in an EU country across a number of regulated and other professions you need to apply to the host country for recognition. Read information from the UK government and the EU Regulated Professions Database.