A degree in Psychology opens doors to a wide variety of career paths.
On
As a psychology graduate from the University of Sheffield you'll have lots of options open to you. Employers seek out our graduates because of their ability to handle data, solve problems, and communicate complex ideas to a range of audiences. This makes them successful in whatever they choose to do.
Discover what some of our recent graduates have gone on to do with their psychology degrees in our student stories.
---
Professional Psychologist route
Our undergraduate courses are accredited by the British Psychological Society, which makes them the first step towards further training to become a professional Chartered Psychologist. After further study, many of our students go on to work as Occupational, Educational, Clinical, Forensic, Health and Counselling Psychologists.
Applying psychology
There are lots of opportunities to work within psychology, applying your theoretical knowledge and helping clients through different forms of therapy. Our graduates work in schools with children who have specific needs, hospitals, for charities, and local psychology services in roles including Counseller, Psychotherapist, and Psychological Wellbeing Practitioner (PWP) trainee positions.
Beyond psychology
A good degree from a great university can take you far, whatever you want to do. We have graduates putting their knowledge of human behaviour to good use in marketing and communications, human resources, data science, management and teaching.
Further study
If you're interested in postgraduate study, we'll help you to consider your options so you can specialise in an area of psychology you're fascinated by, learn new skills, or change direction. Some of our graduates choose to progress onto a PhD with the goal of becoming a researcher, others begin postgraduate training in areas such as neuroscience, mental health or child development.
We run several masters degree courses and have a range of PhD projects available each year. Postgraduate qualifications are also available through our Clinical and Applied Psychology Unit.
Our graduates are among the UK's top 10 most targeted by leading employers
High Fliers Research 2022
---
As a psychology student, you'll get lots of support to help you work out what you want to do after graduation, and the steps you need to take to get there.
We have skills development sessions built into the curriculum and we regularly hold employer events, networking sessions and talks from alumni and visiting psychology professionals where you'll get a chance to hear about their careers. You can get one-to-one advice from your personal tutor, and there are lots of volunteering and work experience opportunities.
The University's Careers Service runs workshops on CV and application writing, job hunting and preparing for interviews. They offer tips tailored to psychology students, events where you can meet employers, and opportunities to get work experience while you study.
Schemes such as the 301 Academic Skills Certificate will help you show employers that you're ready for the world of work. The Careers Service will also support you for as long as you need them.
---
Find out where our graduates are now, and how studying with us helped them achieve their goals.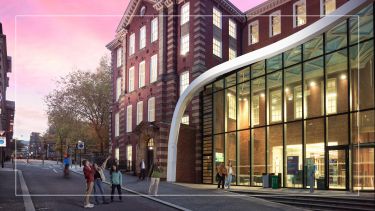 Visit us
Discover what sets Sheffield apart at our undergraduate open days on the Saturday 21 October or Saturday 18 November.