We invite world-leading academics to speak at a series of open seminars throughout the year, all hosted by academics within the department.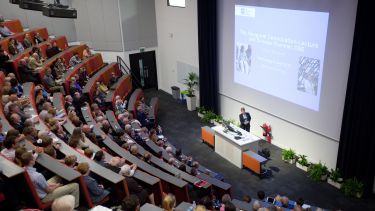 All seminars will be hosted online, taking place on Fridays, starting at 12.00pm and concluding by 12.50pm or shortly afterwards unless otherwise indicated.
For more information or a copy of the seminar programme please email psychology@sheffield.ac.uk.
Programme
Date
Speaker
Institution
Title
Host
19/03/21
Dr Jennifer Rodd
University College London, UK
Settling into Semantic Space: An Ambiguity-Focused Account of Word-Meaning
Nikki Dean Marshall
26/03/21
Dr Tim Pychyl
Carleton University, Ottowa, Canada
Why Don't We Just Do It?: Research that Helps Solve the Procrastination Puzzle
Dr Fuschia Sirois
29/03/21
Melissa Simmonds
MisTÂûght, Sheffield

ShARL seminar: Autism and the Black Community

(Tickets are free but please click the link to sign up for tickets)

Dr Megan Freeth
23/04/21
Dr Alexandra Morrison
California State University, USA

Cognitive Offloading as an External Memory Strategy

(*please note this event is at 3PM to accommodate time differences)

Dr Caludia von Bastian
Events at the University
Browse upcoming public lectures, exhibitions, family events, concerts, shows and festivals across the University.