Whether it's the whole year, the summer, or a few weeks between semesters, placements are a great way to gain experience and show employers that you're ready for the world of work.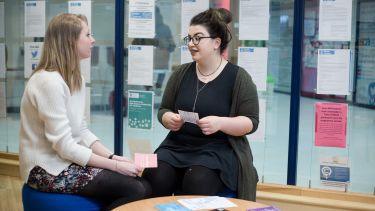 On
You can choose to spend a year on placement and gain valuable work experience as a recognised part of your Psychology degree with our BSc Psychology with Placement Year programme.
You can test out a career path that you're considering - whether that's within the field of psychology or applying your transferable skills in industry. You'll pay reduced fees for the year you're on placement and you'll have the support you need from your tutor and the University.
There are a vast range of placement opportunities available to undergraduate Psychology students depending on your interests. Students can apply, for example, to regional psychological services, Her Majesty's Prison and Probation Service (HMPPS), or for roles within government, applying data management skills by assisting in the analysis of policies such as Gender Pay Gap reporting regulations.
Placement organisations and roles
Our students have previously completed their placements with organisations including the NHS, Jaguar Land Rover and IBM. 
Example past roles include:
Assistant to Clinical Psychologists working in NHS Trusts
Recruitment Consultant
Research Assistant
Assistant to Educational Psychologists working in local councils
HR Business Development
Tutor for children with special educational needs
---
Interested in studying psychology at Sheffield?
---
Placements aren't guaranteed – it's your responsibility to secure one but there's plenty of support available. The university's Careers Service runs workshops on CV and application writing, job hunting and preparing for interviews. To support your placement search, in your first and second year at Sheffield you'll also have opportunities to meet with a range of employers, chat to recent psychology graduates about how they're applying their degrees to the workplace, and hear from current placement students about their experiences.
If you don't apply for our placement year programme, but decide that you'd like to spend a year on placement as part of your psychology degree, you can join the programme once you embark on your placement hunt.
 Find out more about placements
---
If you don't want to spend a full year on placement, summer or other vacation placements are a great way to gain valuable work experience between semesters.
Throughout the academic year, the Careers Service advertises a number of short placements, giving you even more opportunities to apply your knowledge and skills and gain experience in an industry that you're keen to explore.
Sheffield Undergraduate Research Experience (SURE) scheme
Each year undergraduates can apply to join the Sheffield Undergraduate Research Experience (SURE) scheme. This gives you a bursary to spend around six weeks working with one of our research groups over the summer break. You'll be able to get first-hand experience of major research projects and it can even lead to your name appearing in an academic journal. 
Example past projects:
Can theory of mind and language skills predict conversational competence in children?
Loneliness and weight management behaviours: The role of motives and preferences
Improving perceptions of autism: testing the effectiveness of a new prejudice reduction intervention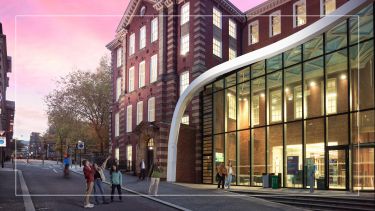 Visit us
Discover what sets Sheffield apart at our undergraduate open days on the Saturday 21 October or Saturday 18 November.