I chose to study Psychology at Sheffield because of the placement opportunities

Grace Ding
Placement Organisation: Associate Psychologist, Lundwood Medical Centre
BSc Psychology with Placement Year
Grace chose to spend a year on a work placement with the NHS as part of her Psychology degree. Working as an Associate Psychologist, Grace has shadowed CBT, Psychodynamic, and occupational therapy sessions, facilitated group therapy sessions, and taken part in home visits.
What made you decide to study in Sheffield?
A big part of why I decided to study in Sheffield was because this University offers an opportunity to do a year of industry. I knew this would be such a great opportunity to go out and experience psychology in a working environment. In addition, I also love Sheffield as a city as it has so much going on, however, it is somewhere that I always feel very safe too. 
What are you enjoying the most about the course?
I have most enjoyed learning about developmental psychology, this is not something that I had covered in A-levels, so being able to learn about something I am very interested in has been a great experience. 
What skills have you developed during your course?
I have learnt vital skills of organisation through my course. I now focus on tasks with a planned and structured approach, which bests suits my learning.
Where are you on placement and what is your role?
I am on placement at Lundwood Medical Centre in Barnsley working as an Associate Psychologist. 
What sort of things are you doing on your placement?
On my placement I have had opportunities to shadow CBT, Psychodynamic, and occupational therapy sessions. I have helped facilitate group therapy sessions, gone on home visits, and have taken part in active research and record keeping. I have also had the opportunity to work one-on-one with patients using psychoeducation techniques. 
What skills have you learnt from your placement?
My placement has taught me how to be more confident and assertive in a work environment, as it has allowed me to put into practice what I learnt from my first two years at university.
Furthermore, I developed skills of working with others. I worked as part of a multi-disciplinary team in the NHS, which involved working with a range of professionals, all with different skills and expertise.  
What have you enjoyed most about the placement year?
I have most enjoyed having the opportunity to help others in the community, it has been challenging at times but a very rewarding experience.
How do you think the placement year will help your career?
I believe having this year on placement will really help me with my career after university. This is because it has allowed me to develop a range of skills and experiences that I would not have been able to gain through a lecture. It has also allowed me to think about the career that I want and has given me more motivation to achieve it.
What would you say to a prospective student considering studying psychology at Sheffield?
The University of Sheffield provides a unique opportunity to do a year in industry as part of your degree. This was one of the reasons I chose Sheffield and it has been an incredible learning opportunity for me.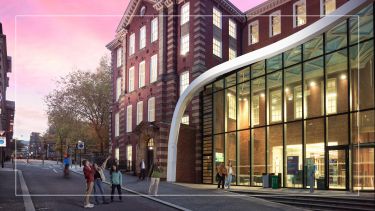 Visit us
Discover what sets Sheffield apart at our undergraduate open days on the Saturday 21 October or Saturday 18 November.