Dr Hannah Lambie-Mumford awarded new Leverhulme Fellowship to research food corporations and food charity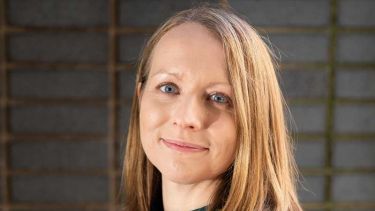 Dr Hannah Lambie-Mumford, SPERI Research Fellow and Lecturer in the Department of Politics and International Relations at the University of Sheffield has been awarded a prestigious Leverhulme Research Fellowship to undertake a new research project entitled "Charity begins in the boardroom? Food corporations and food charity" starting in September 2020.
Food corporations are increasingly important partners for food charities such as food banks, providing funding, in kind donations and access to customers, and the COVID-19 crisis has seen many announcements of corporate support for food charity. However, debates about food corporation-food relationships struggle from a lack of evidence. This project will develop much-needed empirical research on the nature and dynamics of these relationships as well as exploring some of the dilemmas they pose.
The funding comes at the same time as the publication of Dr Lambie-Mumford's new book  The Rise of Food Charity in Europe, edited jointly with Professor Tiina Silvasti from the University of Jyväskylä, Finland. The book provides the first systematic Europe-wide study of the roots and consequences of the rise of food charity.
Flagship institutes
The University's four flagship institutes bring together our key strengths to tackle global issues, turning interdisciplinary and translational research into real-world solutions.