One in nine people will go to bed hungry tonight. One in three people experience some form of malnutrition. We have one planet to feed everyone. The enormous challenge of food security cannot be taken lightly.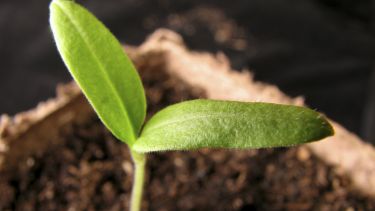 Off
A combination of population growth, resource scarcity and climate change has left us vulnerable. Our world's population currently stands at 7.7 billion people, and estimates suggest this will rise to nearly 10 billion by 2050. We will only have food security when everyone is able to access enough safe and nutritious food to meet their requirements for a healthy life, in ways the planet can sustain into the future. Making this possible will require us to consider every aspect of the agri-food system, from field to fork. 
We're launching the Institute for Sustainable Food at the University of Sheffield, whose imperative is to solve the problem of global food security. We already have well-established centres dedicated to researching and improving every aspect of the agrifood system, and consider ourselves pioneers of food security. Now we're bringing together our wealth of expertise and state of the art technology with a single aim: to feed the world while protecting the natural resources we all depend on.
A growing problem
When asked to think about non-renewable resources, few of us would consider soil. Yet each year 24 billion tonnes of fertile soil are lost to erosion and without it we're going to struggle to feed our livestock, grow crops and ultimately feed everyone. As our population increases and damaging farming practices expand, this troubling decline in fertile soil is set to continue. Add climate change into the mix and the situation only gets worse. 
Climate change causes extremes such as heat, droughts, floods and storms, and the instances of these have doubled since the early 1990s. Extremes damage crops, leading to global shortfalls in food production, soaring food prices and income losses, making vital food unaffordable or unavailable for many. The overall rising temperature of the planet is also a big cause for concern. We're yet to fully understand the complex relationships between the climate and temperature, and pests, disease and pollinators – all of which are crucial to determining food production success. 
These uncertainties combined with a growing population and degrading soil leave us vulnerable. It's estimated that in the next 35 years we need to produce more food than we ever have, but in order to do this we need more advanced research and changes to systems, policies and cultures. 
Professor Peter Jackson, Co-Director of the Institute for Sustainable Food, said: "Food security is a growing problem but it's as much a social problem as it is technical. Social drivers of food insecurity and inequality cannot be solved with technology alone. 
"At the University of Sheffield we're reimagining the problem as socio-technological by uniting researchers from across the University into a single, dedicated Institute for Sustainable Food. We will draw on world-leading research from social science, arts and humanities and engineering, coupled with some of the UK's most advanced technology. 
"Our multidisciplinary approach makes us uniquely placed to tackle the problem and design solutions in collaboration with the people who need them."

Professor Peter Jackson
Building on our expertise
At the University of Sheffield we have an illustrious history of translational plant science research with origins in our Plant Production and Protection (P3) centre. P3 has capitalised on our unparalleled ability to work across biological scales, from the genome to the global atmosphere, to better understand the food production process and how it can be improved. Alongside P3 The University of Sheffield Sustainable Food Futures (SheFF) has advanced our understanding of contemporary agrifood systems and how they can be made more sustainable including the challenges of food consumption, health and sustainability. The institute will bring all the forces together combining innovative social science and public health nutrition with the latest natural science insights on the future of food to help achieve food security. 
To understand the challenge of sustainable food, we must consider the issues within it as interlinked. To do this we've drawn on a range of expertise across multiple disciplines including Social Sciences, Arts and Humanities, Engineering and Science to work together. This will allow us to address the entire agri-food system, from production to consumption, translating our research into policy and cultural changes.
Groundbreaking research requires groundbreaking facilities. Our Arthur Willis Environment Centre (AWEC) and Sir David Read Controlled Environment Facility enable us to simulate conditions from all over the world, right here in Sheffield. We can control everything from light levels to temperature and humidity in order to replicate different growing conditions. Being able to accurately simulate conditions from around the world means we can target the specific challenges of different places, allowing us to develop bespoke innovations for local, regional,  national and international problems. 
These facilities also allow us to model unknowns and see the impacts of climate change and make accurate predictions about the future. For example, we can increase the temperatures within certain biomes and see how this would impact plant growth, crop yields and overall plant productivity.
Translating science into action
Resilience is also at the heart of the Institute for Sustainable Food at the University of Sheffield. This is the idea that we can withstand dramatic changes in the world around us, like the extreme events brought about by climate change. Food produced far from its consumers is at the mercy of economic conflicts and climate change, but by changing the focus to produce more food locally we can increase our resilience while being sustainable. Resilient Campus, Resilient City (RC2) is just one example of the University putting these ideas into action. We're developing microfarms across the campus and the city region, designed to produce food locally in an efficient and economic way. 
But our research isn't just focused on the challenges close to home. We have researchers working across the world producing soilless growing mediums using waste materials and developing our own synthetic structures. The methods are drawing on expertise from a range of departments to produce truly multidisciplinary responses to our world's soil problem. This isn't just about finding alternatives to soil, but allowing us to use the soil we do have as sustainably as possible and not relying on it to produce all of our food. 
Our partners will play a key role in overcoming the challenge of food security and we already have strong relationships in a range of industry sectors. Research investigating how microbial diversity in soil can impact apple production led us to work with Heineken and with the National Association of Cider Makers who represent 85 percent of cider makers in the country. By working with Heineken and the apple growers directly we were able to make the our research directly relevant to them. Using soil microbes means we're able to save the growers money that would normally be spent on fertilisers, while also decreasing environmental impact and increasing the quality of apples produced. 
Our work informs policy makers at DEFRA, the UK Food Standards Agency and the European Commision. We're also building relationships with farmers, non-governmental organisations and the public to produce innovations to tackle food insecurity. These partners represent different stages in the agri-food system, from field to fork, and by working closely with them we can influence real change in the systems, policies and cultures surrounding sustainable food. 
Ensuring nobody goes to bed hungry is a huge challenge. Doing this while sustaining the planet will require a collaborative approach that draws on unparalleled knowledge and expertise, world-class facilities and a desire to give everyone food security while sustaining the planet. At the University of Sheffield we've spent years building our reputation as an institution of excellent research and we're ready to champion a new approach to food sustainability.