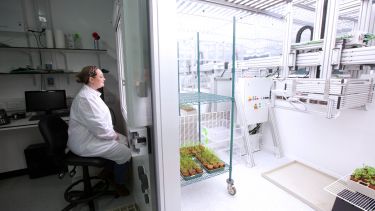 Off
Membership benefits and expectations
Membership of the Institute is open to any members of the University who share our vision and purpose.
We want to be as transparent as possible about the benefits and expectations of membership. To become a member please draft a short (up to one page) statement of your research interests and how they fit with the Institute's vision.  
Please submit this to our administrator, Jacqueline Beasley: j.beasley@sheffield.ac.uk. It will be reviewed by members of our executive team and we will aim to get a response to you within one month.
The benefits of membership include:
• Becoming part of a network of over 100 interdisciplinary researchers working across all five Faculties, tackling the grand challenges of food security and sustainability
• Frequent updates on relevant events and opportunities
• Support for interdisciplinary research bids
• Access to competitive funding for PhD studentships (13 awarded to date across nine departments)
• Expert advice on research dissemination, public engagement, KE and impact from dedicated professional services staff
• Access to pump-priming funds and other resources on a competitive basis
• For ECRs, the opportunity to join the academic and social programme of our network of more than 40 early career researchers
In turn, we expect our members to:
• Take an active role in the work of the Institute
• Support and advance our commitment to equality, diversity and inclusion
• Acknowledge any support you receive from us
Who can join the Institute? 
The Institute is open to all researchers at the University of Sheffield, no matter what stage they're at in their career or which discipline they work within.
We also have an early career researcher group for anyone interested in joining. 
How to join the Institute 
If you'd like to join the Institute for Sustainable Food, please email Jacqueline Beasley (j.beasley@sheffield.ac.uk).