Priming the future for healthy plants
The Institute for Sustainable food hosts IOBC-WPRS PR-IR 2022: Priming the Future for Healthy Plants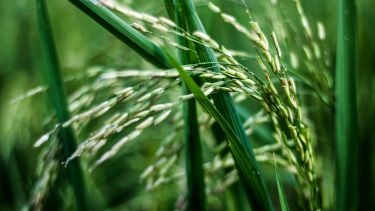 The Institute for Sustainable food hosts IOBC-WPRS PR-IR 2022: Priming the Future for Healthy Plants
Monday 4th - Thursday 7th April 2022
About the conference
We are pleased to announce the return of the PR-IR meeting, organised on behalf of the 'Induced Resistance in Plants Against Insects and Diseases' working group of the International Organisation for Biological Control. 
IOBC PR-IR meetings provide a specialist forum for researchers on plant responses to microbial pathogens and invertebrate herbivores to exchange information and discuss the latest ideas on induced resistance. The focus will be on fundamental science, but with a view to the potential to exploit new understanding for crop protection. The meeting will cover a broad range of topics, from the mechanisms for initial perception of pests and pathogens and signalling pathways for induced resistance, to the ways in which multitrophic interactions with microbiomes and natural enemies influence the relationships between plants and their pests and pathogens. In addition to a range of invited expert speakers there will be opportunities for delegates to present talks and posters.
We are pleased to announce that we will be working with Frontiers in Plant Science to produce a Plant Induced Resistance Special Issue for this conference. More information will be shared leading up to the conference. For information please contact: plantscience@frontiersin.org.
Scientific Organisers
Location
The Edge, Endcliffe Village, 34 Endcliffe Crescent, Sheffield, S10 3ED
Language
The official conference language is English.
---
Topics
Plant Disease Phenotyping
Perception and signalling
Transcriptional control
Cell wall immunity
Epigenetic regulation
Role of soil microbiome in plant immunity
Tri-trophic interactions
Past, present and future of induced resistance research
Event registration and tickets
Please note for discounted registration rate at this conference become a member of IOBC here.
Please contact our conference organiser, Laura, with any enquires:
Flagship institutes
The University's four flagship institutes bring together our key strengths to tackle global issues, turning interdisciplinary and translational research into real-world solutions.