Science at Sheffield Seminar Series with Professor Sue Hartley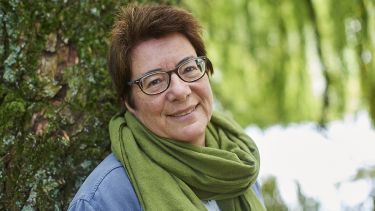 ---
Description
This seminar will feature Prof Sue Hartley presenting on 'Addressing the global challenges to delivering sustainable food production'
Professor Sue Hartley joined the University of Sheffield in January 2020 as Vice-President for Research. She leads on the University's research activity, including research excellence, the flagship institutes, Research Excellence Framework (REF) preparations, grant activity and impact.
Before coming to Sheffield, Sue was Director of the York Environmental Sustainability Institute. She is a trustee of Royal Botanic Gardens, Kew, and a board member of Natural England, the UK government's statutory adviser for the natural environment in England.
Her research interests include understanding the interactions between organisms exploiting plants, how those interactions are mediated by plant defences, particularly silicon, and how a better understanding of those processes can improve both the sustainability of agriculture and agri-environmental policy.
Events at the University
Browse upcoming public lectures, exhibitions, family events, concerts, shows and festivals across the University.