East Asian Studies outreach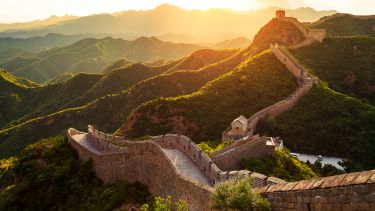 Off
The School of East Asian Studies offers specific programmes for engagement with schools, offering tasters on a variety of topics related to China, Japan and Korea. As part of our schools' outreach work, we offer language sessions to give students a taste of learning an East Asian language as well as sample lectures on topics related to East Asian culture and society.
The School of East Asian Studies teaches Chinese, Japanese and Korea language alongside complementary study of East Asian culture and society such as history, politics, business and economics to give students a comprehensive understanding of, what we consider to be, the world's most fascinating region.  
Through its work with educational establishments, the School East Asian Studies is active in encouraging school students to engage with the East Asia region through the discovery of its languages and cultures.

Specific programmes for engagement with schools are listed below. Sessions may provide an overview to the region as a whole or can be tailored toward one country of interest. 
---
SEAS Taster Sessions
Led by our students and academic staff, these interesting and interactive sessions give an insight into the difference of studying East Asian Studies at University. Year 12 and Year 13 students will have the opportunity to experience a lecture or seminar and to participate in Q&A sessions about East Asian Studies research, teaching and student life at the University of Sheffield. 
---
SEAS Competition 2022
The University of Sheffield East Asian Studies Competition is open to students in Years 10, 11 and 12 in the UK, and is run by the School of East Asian Studies at the University of Sheffield.  Students are invited to submit an essay or a short video on the theme 'How has East Asia influenced life in the UK?'.  
---
Contact us
If you would like to contact the Faculty Schools' Outreach Team regarding any of our projects, or to enquire about setting up a bespoke session for your school or college, please get in touch here - 
A global reputation
Sheffield is a research university with a global reputation for excellence. We're a member of the Russell Group: one of the 24 leading UK universities for research and teaching.