Mandarin Chinese Summer School for Adults | 成人部暑期学校
Summer School for Adults is open, Monday 12 June - Friday 21 July 2023, covering 6 weeks, and can be taken either in-person or online.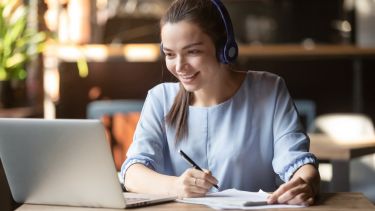 Open to All and All Levels of Mandarin Language Abilities
Whether you are an absolute beginner or on the road towards next level of your Mandarin Chinese proficiency, our Summer School should be able to cater for your needs and for you to enjoy under the summer sun.
Whether you are based locally in Sheffield or beyond, you are welcome to register and taking our courses either in-person or online.
The aim is to provide you with an opportunity of studies during the summer time, either embarking on a journey of Mandarin learning, or moving forward towards the next level, all will be consistent with our CI's high standard teaching programmes, i.e. be able to fit in seamlessly with our 12-weeks courses that runs during semesters at the University.
By the end of the course, you should feel more confident in attempting a Chinese Proficiency Test if you want to gain the internationally recognised HSK certification. The next HSK/HSKK test scheduled at our Centre will be in December 2023. 
---
Summer School Courses, in-person or online, 12th June - 23rd July 2023 (six weeks)
Held at two different days on weekday evenings, 6-8pm. Total 24-contact-hours.
Course1: Entry Beginner Level, Mondays and Wednesdays.
Course2: Intensive HSK2, Wednesdays and Thursdays.
Course3: Intensive HSK3, Tuesdays and Thursdays.
Course4: Intensive HSK4, Tuesdays and Thursdays.
Course5: In-depth HSK5,  Tuesdays and Thursdays.
We will open each course if we receive enough enrolments.
Course fees 
General public £100
Staff and students at the University of Sheffield, including current learners at our CI,  £80
---
Register at the University Online Shop
Click to register Summer School, in-person or online, 12th June - 23rd July 2023
---
Contacts: 
Email: confucius@sheffield.ac.uk
Tel: 07593502130
Events at the University
Browse upcoming public lectures, exhibitions, family events, concerts, shows and festivals across the University.