HSK/HSKK proficiency tests (all ages) | 汉语水平考试 / 汉语水平口语考试
HSK and HSKK (HSK Speaking) are open to all ages. Two independent parts: written test and oral test, can be taken separately and at any levels. Both paper-based and internet-based tests require test-takers to be present at our Centre. Currently we hold Home-edition tests, with remote monitoring.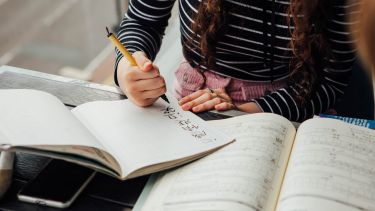 The HSK (Hanyu Shuiping Kaoshi) is an international standardised Chinese language test to measure the ability of non-native Chinese speakers to communicate in Chinese in daily lives, academic and working settings. 
HSK Preparation Classes are held on Wednesday evenings during the University semester dates, and are free to attend if you have registered the test with us.
---
We are holding Home-Edition HSK and HSKK tests in March (13 March), April (24 April) and June (5 June).  
---
MARCH TEST: Saturday 13 March 2021 is NOW OPEN.  Deadline: 12:00 noon, 3rd March 2021.
(April test will open from 3rd March.) (June test will open from 14 April).
Exam Time For HSK1, HSK3 and HSK 5, at 13:30 (entry/login from 12:30).
For HSK2, HSK4 and HSK 6, at 09:00 (entry/login from 08:00).
HSKK Basic, Intermediate and Advanced, at 16:30 (entry/login from 15:30).
Ensure you can meet all the test requirements before register. (1). Must reside in the UK at the time of taking the test (cross countries registration is prohibited). (2). Access to a computer (Windows 7/10 operating system). Screen resolution set at 1366 x 768 or above. Mac OS operating system and mobile devices are not supported. (3). Network bandwidth should be 20M and Internet speed must be > 150KB/s. (4). High-definition PC camera (built-in or external) should be at minimum pixels 0.3Million. The room should be well-lit to ensure clear images. (5). Headphone is clear and with good noise insulation. Especially, HSKK test takers should have good-quality headphones with a microphone, which should be excellent in acoustic insulation and transmission. (6). Download and install the client software of the Online Chinese Test (Home Edition), at https://test3.chinesetest.cn:36165/client.html  (7). Be able to take the test at a quiet room with good lighting, no disturbance. (8). Download Google Meet onto smart phone, which will be used for remote invigilation. (8). Send a recent (within 6 months) id photo / passport-sized photo to confucius@sheffield.ac.uk.  No hat, scarf, headband or sunglasses are allowed except for special religious reasons; Photos are used for log in and face-recognition during the test (keeping shoulder and above in the centre of the webcam). It is test takers' responsibility if the test failed due to the recognitions.
How to take mock tests online: (1) close all the applications on your Laptop/PC; (2) Open the downloaded Folder (from https://test3.chinesetest.cn:36165/client.html ), click on HSKExamClient Application file. (3) When taking a mock test, it seems that you do not have to key in your real email address and real name (please try and experience). (4). The mock tests work normally on Mondays - Thursdays, where there is no actual tests held throughout the world. (5). If you have problems, e.g. no sound, please re-start your Laptop or PC, or clean browse history. 
Once registered and fees paid, your Test Admission Card detailing your exam time will be generated for you after the registration deadline passed. Please check your personal information, including name, nationality, gender, ID type and number etc., together with test level, test date and beginning time, test centre and test instructions on your admission ticket. You need to let us know any amendments asap.
Cancellations/Refunds: If you need to cancel your registration, please contact the Confucius Institute at the University of Sheffield as soon as possible (07593502130 or confucius@sheffield.ac.uk). - If you cancel your registration before the registration deadline, you will receive a full refund. - If you cancel your registration after the registration deadline, no refund will be given.
On the test day, you can log in one hour before the test time. Place your smart phone at 45degrees behind, either left-hand side or right-hand side, so that we can see your computer screen, desk and yourself.  Phone is turned on "Do Not Disturb" via settings. No pen and paper on the desk, no any other devices on the desk.  We will check the test room and your id.
Test results (1). HSK test results will be announced 10 days after the test, and the HSKK 25 days. Test taker can inquire the test result on the test website (www.chinesetest.cn) with their admission ticket number and their name. Test Certificate can be saved as pdf file. (2). Paper-based Score Report can be applied through "Extra Score Report" service online by test takers themselves in your personal information centre, with extra costs involved. 
---
Register: make test fee payment at Onlineshop.shef.ac.uk - search for "HSK" or "HSKK".
Examination fee for HSK (written test):
HSK1: £10
HSK2: £20
HSK3: £30
HSK4: £40
HSK5: £50
HSK6: £60
Examination fee for HSKK (oral test):
HSKK Basic: £15
HSKK Intermediate: £25
HSKK Advance: £35
---
The New HSK comprises six levels from HSK-Level 1 to HSK-Level 6: 
HSK-Level 1: Test takers who reach HSK-Level 1 can understand and use simple words and sentences to fulfill specific communication needs and have a foundation for the further study of Chinese. 
HSK-Level 2: Test takers who reach HSK-Level 2 can communicate simply and directly on daily topics they are familiar with. Level 2 have reached the advanced stage of beginner level.
HSK-Level 3: Test takes who reach HSK-Level 3 can complete basic communication tasks in daily life, study and work. If travelling in China, Level 3 can handle most communication tasks they encounter.
HSK-Level 4: Test takers who reach HSK-Level 4 can discuss a relatively wide range of topics in Chinese and are able to communcate with native speaker.
HSK-Level 5: Test takers who reach HSK-Level 5 can read Chinese newspapers and magazines, appreciate Chinese films and television, and are able to write and deliver a full speech.
HSK-Level 6: Test takers who reach HSK-Level 6 can easily understand what they read and listen, and express themselves fluently in written and oral Chinese.
HSK test information
The table shows the level of vocabulary expected, test duration and score:
|   | Vocabulary (words) | Test duration (minutes) | Total score | Passing score |
| --- | --- | --- | --- | --- |
| HSK Level 1 | 150 | 40 | 200 | 120 |
| HSK Level 2 | 300 | 55 | 200 | 120 |
| HSK Level 3 | 600 | 90 | 300 | 180 |
| HSK Level 4 | 1200 | 105 | 300 | 180 |
| HSK Level 5 | 2500 | 125 | 300 | 180 |
| HSK Level 6 | 5000 | 140 | 300 | 180 |
---
HSKK can be divided into three levels of HSKK (Basic), HSKK (Intermediate and HSKK (Advanced). Test takers on-site performance will be recorded.
HSKK 包括 HSKK (初级), HSKK (中级) and HSKK (高级), 考试采用录音形式。
HSKK test information
The table shows general correlations between HSK and HSKK, and test duration:
|   | General correlations to HSK | Test duration (minutes) | Total score | Passing score |
| --- | --- | --- | --- | --- |
| HSKK Basic | HSK Level 1 and Level 2 | 20 | 100 | 60 |
| HSKK Intermediate | HSK Level 3 and Level 4 | 23 | 100 | 60 |
| HSKK Advanced | HSK Level 5 and Level 6 | 25 | 100 | 60 |
---
Test Syllabus and Sample test papers (考试大纲及真题) at chinesetest.cn
Online practice 网上模拟考试 at cnhsk.cn
More sample papers, transcripts, audio recordings and additional material are available to borrow at the Confucius Institute Resource Centre, which is hosted within the CI Office. 
A world-class university – a unique student experience
Sheffield is a research university with a global reputation for excellence. We're a member of the Russell Group: one of the 24 leading UK universities for research and teaching.