The lingual and the inferior alveolar nerve are branches of the trigeminal nerve that supply some areas of the mouth and face. These nerves can become damaged during dental procedures such as wisdom tooth removal. If you suspect that you're patient has incurred damage to either of these nerves you should follow one of the procedures below.
Assess your patient
We have created two resources to help you assess your patient. Click the links below to access our handy flowcharts,
Inferior alveolar nerve damage
---
How to be referred
If you think you need to be referred for treatment with us you can request a referral from your dentist. We will need details about you and the symptoms you're experiencing as well as information regarding any recent dental treatments.
Please send this information to: 
Sheffield Trigeminal Injury Referral Service
The Charles Clifford Dental Hospital
Sheffield Teaching Hospitals NHS Foundation Trust.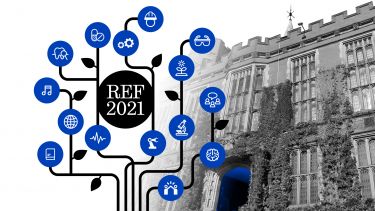 Research Excellence Framework 2021 results
The results demonstrate our research and impact excellence across a broad range of disciplines and confirm that our research is having a significant positive impact on lives across the globe.