Access to the world's knowledge
The University Library provides access to the world's knowledge through an extensive range of digital and print collections.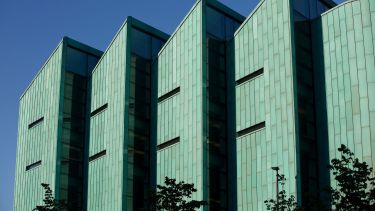 Off
You will have access to over one million e-books and 60,000 journal titles, not to mention over one million print volumes.
Our forever-growing range of e-books, journals and databases are available anytime, anywhere.
Covering the full range of academic subjects, our collections span everything from accounting to zoology. We offer guides to the best resources in each subject area.
Your subject librarian will always be on-hand to provide you with in-depth, tailored advice on accessing and using the Library's resources.
We make sure you have all the resources and inspiration you need - using a single search, you can search across e-books, books, journal articles and more.
Start discovering today, and if you need help along the way, our Virtual Advisory Team will be there for you.
Our collections work to support the teaching and research directions of the faculties and research institutes of the University – on an on-going basis, new material is added to the Library's extensive collection, providing users with access to a comprehensive range of quality resources at all times.
---
Our collections
Online collections
We provide access to a wide range of online resources, eBooks and eJournals – all are available to students and researchers of the University - including Scopus, Web of Science, Google Scholar, and thousands more.
Print collections
We have many unique print collections in our libraries in addition to those held in our Special Collections.
These include Architecture, East Asian Studies… and many more!
Unique and Original Collections
We preserve, promote and develop our historical and primary research resources.
Holding national and international significance, they range across a wide variety of topics from English Civil War tracts, literary first editions, 18th and 19th-century caricatures, to the papers of Barry Hines, novelist and screenwriter, and the research papers of Sir Hans Krebs, Nobel Prize-winning biochemist.
The University Library also offers a range of options for finding quality, open access materials, which can be used for study and research purposes. 
A global reputation
Sheffield is a research university with a global reputation for excellence. We're a member of the Russell Group: one of the 24 leading UK universities for research and teaching.