Beyond the set reading list: a 'living bibliography'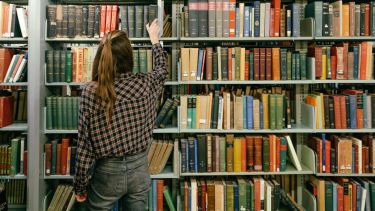 This blog post discusses a collaborative project between academic staff, Dr Amber Regis and Dr Anna Barton, and students in the School of English, working with the Library, in the summer of 2021.
The aim was to create a 'living bibliography', using the functionality of Leganto, the Library's reading list software.
As well as looking at the outcomes of the project, this post considers the potential for future collaborations between the Library and departments at The University of Sheffield. 
How did the project come about?
The Library has been running a Reading for Diversity campaign, encouraging staff and students to recommend books that will make our collections more diverse and inclusive, for several years. In this instance, academic leads on the Victorian Studies module in English Literature were working with students to develop a 'decolonised' curriculum. An enquiry about ordering new texts for the module presented an opportunity for us to support this activity. 
The objective of the Victorian Studies project was to "un-discipline" the module, challenging the established canon and traditional literary criticism by identifying texts that offer previously unseen perspectives related to gender, race, disability and colonialism. A 'living bibliography' would continue to evolve to reflect new insights and perspectives. 
Project outputs
Over the summer of 2021, Victorian Studies students worked with academics to develop an annotated bibliography, offering commentary and perspectives outside the traditional constraints and bias of the academy. This would form the basis of the living bibliography, which would be hosted on Leganto as a module reading list. In order to further develop this living bibliography, last semester Dr Anna Barton asked her students to find and suggest more sources for the project as part of their class preparation. 
While ordering new books and offering support in developing reading lists are mainstays of Library activity, we felt that this project was an excellent opportunity to showcase the project as an example of academic colleagues and students working together to decolonise a curriculum. The Library hosted a display of the books that were identified, alongside highlighted annotations written by students. The display will be located in the new Information Commons exhibition space during April 2022.
Future possibilities
The Leganto reading list software has a Collaborative Reading function that is currently being trialled. This could be used by students to add their own comments and reflections to a text, and to discuss ideas within the context of the books being studied. Students would also be able to recommend other texts, expand the reading list and ensure that it continues to evolve. 
We think that the Victorian Studies project shows how it's possible to bring students directly into the process of decolonising – or "un-disciplining" – the curriculum and diversifying the Library's collections. We are keen to expand this to colleagues in all departments and would like to hear of other approaches that have been taken.  
Kate Grigsby, Arts and Humanities Liaison Librarian
References 
Chatterjee, R., Christoff, A.M. and Wong, A.R. (2020) 'Introduction: Undisciplining Victorian Studies', Victorian studies, 62(3), pp. 369–391. doi:10.2979/victorianstudies.62.3.01.
Undisciplining the Victorian Classroom (2022). Available at https://undiscipliningvc.org/index.html (Accessed: 13 January 2022)
Public Annotations on Reading Material Exlibris (2022). Available at https://www.youtube.com/watch?v=wd5mv6EAzZ0 (Accessed: 13 January 2022)
A world top-100 university
We're a world top-100 university renowned for the excellence, impact and distinctiveness of our research-led learning and teaching.