Sheffield stands with UK Universities to achieve a fairer and more open publication landscape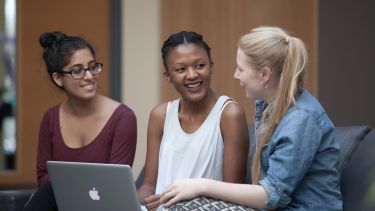 UK Universities have recently secured a new deal with Elsevier. We view this agreement as a positive step forward and we think it provides a good starting point towards an equitable and open scholarly publishing environment, in line with our content strategy. 
We achieved what we, working with Jisc and the UK-wide HE sector, set out to achieve. This joint action resulted in a 15% cost reduction and unlimited open access publishing in most Elsevier titles (including Cell and The Lancet). We are of course proud that our very own Sue Hartley, VP for Research, was part of the UUK / Jisc Content Negotiation Strategy Group and Anna Clements, Director of Library Services and University Librarian, was part of the Jisc Content Expert Group but the outcome was due to the collaborative approach of the sector and the support of our academic colleagues, as Sue points out:
This deal with Elsevier is really significant for researchers at Sheffield. Not only is it a fairer, and much cheaper, deal for the University, it also shows what can be achieved when the sector works together in negotiations with publishers. This approach will be very helpful in future negotiations, with the aim of delivering a publication landscape which is more open and beneficial to authors, something many of us at Sheffield are keen to see.

Sue Hartley

VP for Research, University of Sheffield
What can we learn from our negotiations with Elsevier?
The process of organising ourselves into a concerted national effort has been constructive. This has involved working with our N8+ partners to come up with a viable alternative (including alternative access to full text) and we are confident that we can use this strategy for future negotiations with other publishers. The fact that Elsevier moved to meet the requirements of the UK HE sector will place pressure on other publishers to act similarly. Some of the mitigations we put in place with our N8+ partners will also lead to general library service improvements. We will deploy this strategy in future with other 'big deals'. 
What does it mean for publishing in future and what can Sheffield authors do to help bring about change in publishing?
The publishing industry depends on the intellectual output and productivity of researchers. In theory then, the academic community has the power to determine what type of publishing environment it wants by where and how they choose to engage with publishers. As an author / reviewer / editor how much do you actually know about the publishing practices of the journals you work with? Do they support open scholarship by allowing authors to apply a Rights Retention Statement to their Author Accepted Manuscripts and make them available via a repository without embargo? What does the journal charge to make an article open access? How do they justify that cost? Do they offer waivers to authors without access to funding?  
We're pleased with the opportunities this deal presents to Sheffield authors and the tone it sets for future negotiations, whilst we know there is still considerable work to be done to truly transform scholarly publishing. It's an interesting time for the publishing industry and for the scholarly environment with lots of different publishing models, such as Diamond publishing, available for authors to experiment with. 
If you want to explore the issues surrounding the publisher landscape more deeply, we have a thriving community of researchers who are actively engaged in considering the future of publishing; from our world leading iSchool to our involvement in RORI and our very own Sheffield-based MetaNet community. We accept that there are many different viewpoints on the evolving publishing situation and anticipate that there is still work to do to ensure we create an academic publishing landscape that serves the interests of all parties equitably and we would welcome your comments.
Contact the librarian for your department or email the Open Access Team (oaenquiries@sheffield.ac.uk) if you'd like to discuss these issues further.
Gavin Boyce, Peter Barr, Carmen O'Dell and Helen Moore
A world top-100 university
We're a world top-100 university renowned for the excellence, impact and distinctiveness of our research-led learning and teaching.