The University of Sheffield open research prize 2021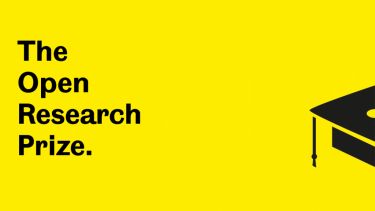 Open research is the practice of making the processes and outputs of research transparent and freely accessible, whenever possible.
The prize was judged by a panel including Prof Sue Hartley, Vice-President for research, and Dr Tom Stafford, University research practice lead.
We were delighted to have entries from across the University and from researchers at a variety of career stages, demonstrating the growing adoption of open research practices.
The winners are:
Winner: Tim Craggs, Chemistry
Tim's entry focused on the smfBox: an open-source platform for single-molecule Förster Resonance Energy Transfer (smFRET) measurements.
The judges were impressed by Tim's commitment to making different facets of his research open, working with others in his community to increase the impact of his work and championing standards to enable open research.
PhD Prize Winners: Paul Schneider and Robert Smith, School of Health and Related Research
Paul and Rob demonstrate great enthusiasm for open research and a real dedication to maximising the accessibility of their research with parkrunUK.
As well as making their research open, they have also put forward their work to be reproduced and engaged with others who have given feedback on their open outputs.
Runner-up: Tom Webb, Animal and Plant Sciences
Tom's work in macroecology and biodiversity not only involves sharing the data he creates, but also reusing others' data, giving him helpful insights into how to make the outputs of his research more valuable to others.
Tom also demonstrated a strong commitment to training others and embedding openness in his research group.
Runner-up: Robert Shaw, Chemistry
Robert has not only developed an open source software project to support his work in computational chemistry, but has also shared this via both repositories and the Journal of open source software.
Robert also reflected thoughtfully on the extra work caused by the adoption of this project by others and the need for proper funding and recognition to support researchers who make their work open.
The judges also wanted to highly commend Dr Kirsty Liddiard, Prof Dan Goodley and Prof Katherine Runswick-Cole from the School of Education.
Kirsty, Dan and Katherine impressed the judges with the efforts they have made to be truly inclusive and open on a project about the lives, hopes, desires and contributions of children and young people with 'life-limiting' or 'life-threatening' impairments and their families.
They have not only made their outputs open, but also produced versions using accessible language, and engaged young people as co-producers of the research.
The winning entries will be shared as case studies here. over the coming months. Thanks again to the judges who kindly volunteered their time and to everyone who entered this competition.
We will be celebrating the winners on 14th September, sign up for the event here to find out more.
Rosie Higman, Research data manager