We carry out world class research focussed on atherothrombosis, pulmonary artery hypertension and neurovascular disease.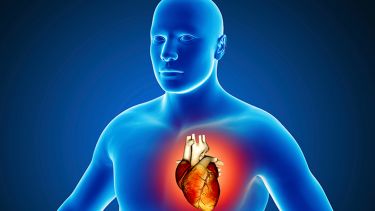 Off
Research in this theme improves prediction, diagnosis, treatment, and monitoring of a range of cardiovascular diseases, predominantly in the areas of atherothrombosis and pulmonary hypertension (PH) in conjunction with the Donald Heath research centre.
Our research has led to new treatments for acute coronary syndromes, including the antiplatelet agent ticagrelor and the anti-inflammatory treatment canakinumab. We offer internationally leading expertise in applying novel informatics-based diagnostics that identify risk of PH to other cardiovascular diseases alongside developing and trialling new devices such as pulmonary artery pressure monitors as well as novel therapeutics for PH.
Research in this theme interacts closely with the Imaging, Neuroscience, Infection and Immunity themes. This extends to stroke and dementia through partnerships with the NIHR Biomedical Research Centre in Translational Neuroscience and aims to understand why cardiovascular risk increases with ageing and frailty in partnership with the flagship Healthy Lifespan Institute.
We have emerging expertise in mechanobiology in atherosclerosis. With experts from engineering, physics, and mathematical modelling within Insigneo we developed computational tools to model blood flow and support clinical decision-making; our software for blood flow modelling has been developed in an industrial partnership.
Our multinational Digital Healthcare consortium (ECHOES) builds on Insigneo modelling to incorporate real-world symptom, activity, physiological and imaging data into a "Cardiovascular Digital Twin" to predict, diagnose, treat, and monitor cardiovascular diseases.
Researchers in this research theme:
Related projects and groups
ECHOES is an international team of doctors, researchers, scientists, and industrial partners aiming to make a giant leap in cardiovascular healthcare – and we need the essential input of patients and the public to shape and develop the funding application to best address the needs of individuals with all forms of heart disease. The ECHOES team has been shortlisted in the British Heart Foundation 'Big Beat Challenge', and we are now working to shape our full application. We are looking to recruit up to eight lay members to co-develop this with us. Please read the Role Profile and complete the application form.
We are interested in different types of lung cell and the triggers that activate these cells. Lung cell activation could contribute to respiratory diseases such as asthma. 
The objective of this study is to collect detailed longitudinal clinical phenotypic information linked to bio-samples from patients with pulmonary hypertension, cardiovascular disease, and other lung / respiratory diseases including COVID-19 and compare with appropriate control groups including healthy volunteers.
This programme comprises multidisciplinary research across the University of Sheffield and Sheffield Teaching Hospitals NHS Foundation Trust with particular emphasis on patient orientated research. Current project include biomarker discovery, novel therapies and diagnostic imaging.
Flagship institutes
The University's four flagship institutes bring together our key strengths to tackle global issues, turning interdisciplinary and translational research into real-world solutions.