Call for Abstract/Poster Submission
The Institute for Sustainable Food welcomes you to submit abstract/poster submissions for the upcoming IOBC-WPRS PR-IR 2021: Priming the Future for Healthy Plants conference.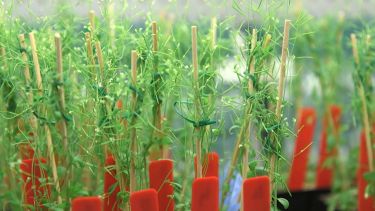 Coronavirus update
The IOBC-WPRS PR-IR: Priming the Future for Healthy Plants, which was due to take place from 14-17th September 2020, has officially been postponed in light of the current coronavirus pandemic. Our top priority is always the health and safety of students, staff and those who make up our wider community across the globe. 
Although the original date of the conference is still more than 5 months away in Sep 2020, the UK government has predicted at least 6 more months of severe disruptions due to the Covid-19 crisis, which will almost certainly negatively affect the conference and everyone's ability to travel and engage in the full programme and networking gatherings we have planned.
With this in mind, the conference will now take place from Monday 6 - Thursday 9th September 2021. If you have already registered at our super early bird prices your current booking can be directly transferred to these new dates and you don't need to do anything. If however, you can no longer make the new dates and would like a refund please contact laura@youandus.events and this will be arranged. 
We hope you understand our decision and that you can join us in 2021.
Events at the University
Browse upcoming public lectures, exhibitions, family events, concerts, shows and festivals across the University.