New exhibition shows work inspired by Institute for Sustainable Food research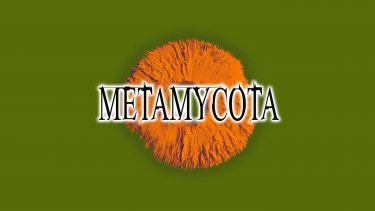 'METAMYCOTA', an exhibition of recent artworks by artist Anthony Bennett, is inspired by the study of fungi and soil. Composed of more than 30 artworks, the exhibition examines the fundamental perpetual relationship between humans and fungi.
The artworks have been inspired primarily from conversations with Professor Duncan Cameron, Co-Director of the Institute of Sustainable Food.
A 'meet the artist and scientist' event being held on Saturday 31 July will host a conversation between Anthony Bennet and Professor Duncan Cameron. The discussion will explore the relationship between science and art, as well as the challenges posed by climate change.
Duncan Cameron, a Professor of Plant and Soil Biology from the University's Department of Animal and Plant Sciences, said: 
"Working with Anthony has been nothing short of transformational. Exploring my scientific research through the lens of the creative arts has helped me shape my ideas on solving the Global Challenge of Food Security, specifically in terms of how people will perceive some of our solutions."
Anthony Bennett, who is also an Honorary Research Fellow for environmental advocacy at the intersection of Science and Contemporary Art at the Institute for Sustainable Food, said: 
"My conversations with Duncan over the past 6 years have been enormously inspirational, and at times creatively spectacular, so I am thrilled that he is joining me 'In conversation' at my art exhibition, Metamycota, this coming weekend [Saturday 31 July]."
---
Details of the exhibition can be found here:
Location: Studio 1.1 Gallery, 57a Redchurch Street, Shoreditch, London E2 7DJ

Date: 29

July - 1

August 2021 (Opening times: 12-6pm daily)