Researchers document extensive national efforts to improve access to food during COVID-19 outbreak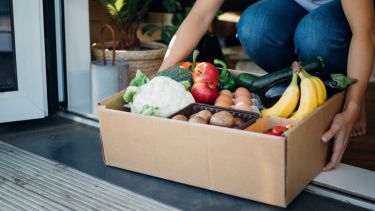 In the opening stage of the research, the team have sought to identify responses implemented from the beginning of the UK lockdown, covering March to July 2020.
The first stage of the report provides a description of programmes and policies intended to enhance access to food for people at economic and physical risk of food insecurity across England, Northern Ireland, Scotland, and Wales as well as the UK as a whole during this time. The report focuses on responses to concerns about the availability and accessibility of food from three sectors: government, the third sector, and the food industry.
The initial mapping found that responses to risks of food insecurity during COVID-19 have been on a scale and of a complexity not seen in recent times in the UK, with responses coming from all sectors (government, private, voluntary) and at all levels (local, national, UK). The report highlights some of the similarities and differences in key national responses, such as free school meal replacements, food boxes for people shielding and emergency payment schemes across England, Northern Ireland, Scotland and Wales. It identifies the prominent role of the voluntary and community sector responding to food access needs in local communities and details the adjustments that food retailers have made to their operations to improve food access, and the contributions they have made to support the work of food aid organisations. 
The team of researchers hope that in setting out a detailed account of these interventions across the UK, the full report will be a resource for anyone engaged in food access issues during the COVID-19 outbreak. The next phase of the research will focus on how the various responses to food insecurity have worked in practice and their impact. As well as looking in detail at local-level responses to food access issues during COVID-19. 
The project is led by Dr Hannah Lambie-Mumford, from the Institute for Sustainable Food, SPERI Research Fellow and Lecturer in the Department of Politics and International Relations at the University of Sheffield and Dr Rachel Loopstra, Lecturer in Nutrition at King's College London. 
The research which started in July 2020 will last 18 months and will deploy collaborative, real time monitoring and analysis of food support systems. The project involves working with partners and stakeholders including governments, charities and NGOs as well as people with lived experience of these support systems during COVID-19. The information gathered will inform food access policy and practice both during the outbreak and as the socio-economic impacts become clearer.
Get in touch with the team: foodvulnerabilitycovid19@sheffield.ac.uk
Flagship institutes
The University's four flagship institutes bring together our key strengths to tackle global issues, turning interdisciplinary and translational research into real-world solutions.