History schools' outreach
At the University of Sheffield, the Department of History is keen to engage with teachers and schools in the local community and throughout the UK.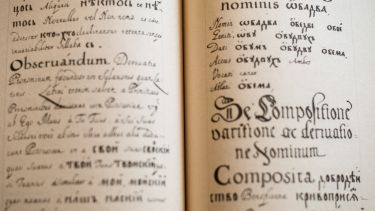 Through talks and bespoke lectures, our academics can contribute to A-level and GCSE learning - this page explores some of the past and present projects.
---
History Taster Sessions
Led by our students and academic staff, these interesting and interactive sessions give an insight into the difference of studying History at University compared to school. Year 12 and Year 13 students will have the opportunity to experience a lecture or seminar and to participate in Q&A sessions about history research, teaching and student life at the University of Sheffield. 
---
History in the City
History In the City is a student-led initiative that offers a range of activities for schools and colleges, including:

HINC Mentoring - offering schools small group sessions focusing on essay and exam skills to help them gain confidence in developing historical arguments.

Hands On History - this project provides students with the opportunity to examine historical artefacts and learn more about how to understand the past through objects.

Witness - pupils are introduced to oral history as a method of reciding the past, and have an opportunity to undertake their own oral history project, supported by the HINC team.

For more information, please visit the History In The City Website - https://sites.google.com/sheffield.ac.uk/history-in-the-city/home
We have schemes covering the following subjects: Archaeology, English, History, Languages, Music, Philosophy, and Religion. We work with groups of students who are currently under-represented in Higher Education.
---
It's been really useful reviewing exam technique, particularly source questions, which have been a good extension to my own knowledge revision in helping me structure exam essays.

Rachel Gregory

Sixth form student, Longley Park, on History in the City
---
History Essay Competition
The Department of History's essay competition is now open! The essay competition is open to Year 12 or Lower Sixth history students from schools and colleges anywhere in the UK.
Resources for teachers
The History department has a YouTube channel, with many videos designed for use in the classroom - if you have suggestions for a topic you would like to see covered in this way by one of the department's historians, please get in contact!
Our popular history blog, History Matters, deals with contemporary historical dilemmas - it's an excellent tool for enthusing college-age students in seeing the impact of History on the world around them.
Why Study History at University? - a useful downloadable pdf for students and teachers (101kb)
---
Past events
Project Alex
Project Alex explored an exciting period of Renaissance history and centres on the life and times of Alessandro de' Medici, first duke of Florence and sometimes referred to as the first black head of state in the modern West.
Through workshops, the department worked with colleges and schools to create a public performance for Sheffield's 'Festival of the Mind' based around words and music from the court of Alessandro de' Medici.
---
Further Resources:
See here for more information about student projects in the Department of History.
Contact us
If you would like to contact the Faculty Schools' Outreach Team regarding any of our projects, or to enquire about setting up a bespoke session for your school or college, please get in touch here - 
A world top-100 university
We're a world top-100 university renowned for the excellence, impact and distinctiveness of our research-led learning and teaching.