BA Accounting and Financial Management and Economics modules
This course helps you to understand the role of accounting and financial management within an organisation, as well as providing a solid grounding in modern economic theory and techniques of applied economic analysis.
These modules are for students starting in September 2020. 
Year one
Economics core
Economic Analysis and Policy
Economic Analysis and Policy provides you with an introduction to microeconomic and macroeconomic analysis together with examples of their application in order to develop your understanding of the roles in economic policy making.
Mathematical Methods for Economics 1 (non-A Level Maths) or 2 (A Level Maths)
Mathematical Methods for Economics 1 (non-A Level Maths) and 2 (A Level maths) both give an insight into the importance of mathematical methods in economic analysis. Introduces a range of mathematical techniques. Gives an understanding of how and when to apply the techniques. The module will include revision of basic concepts of algebra, equations, exponential and logarithmic functions, differential calculus, optimisation and geometry.
Accounting and Financial Management core
Introduction to Management Accounting
Introduction to Financial Accounting
Foundations in Financial Management
Year two
Economics core
Statistics and Econometrics
Economics options
Two from
International Economics
Labour Economics
Intermediate Finance
Public Economics
Industrial Organisation
Economic Decision-making
Macroeconomic Policy
Intermediate Microeconomics
Intermediate Macroeconomics
Accounting and Financial Management core
Intermediate Management Accounting
Financial Management
Intermediate Financial Accounting
Final year
Economics core
Economics options
Two from:
Education Economics
Political Economy
International Trade
Monetary Economics
Development Economics
Health Economics
Economic Analysis of Inequality and Poverty
Economics of Gender and Race
Behavioural Economics
Environmental Economics
Economics of Innovation
Accounting and Financial Management core
Advances in Financial Accounting
Advances in Management Accounting
Accounting and Financial Management options
One from:
Company Analysis and Valuation
Auditing
Taxation in Theory and Practice
Case Studies in Accounting and Financial Management
The content of our courses is reviewed annually to make sure it is up-to-date and relevant. Individual modules are occasionally updated or withdrawn. This is in response to discoveries through our world-leading research, funding changes, professional accreditation requirements, student or employer feedback, outcomes of reviews, and variations in staff or student numbers. In the event of any change we'll consult and inform students in good time and take reasonable steps to minimise disruption.
Information last updated: 4 August 2020
---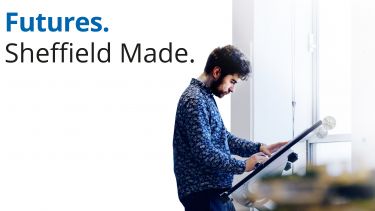 Undergraduate online open days
We're number one in the north for graduate employment. Find out why at our online open day on ​​​Saturday 17 October.