This course provides you with the advanced understanding of economics. You will specialise in methodological modules and learn advanced quantitative skills but will also have the opportunity to apply them to areas of economic policy.
This course is excellent for a wide range of careers including analytical and economist job roles.
These modules are for students starting in September 2020. 
Year one 
Methodological Pathway
Economic Analysis and Policy
Economic Analysis and Policy provides you with an introduction to microeconomic and macroeconomic analysis together with examples of their application in order to develop your understanding of the roles in economic policy making
Mathematical Methods for Economics 2 (A Level Maths)
Mathematical Methods for Economics 2 (A Level Maths) gives an insight into the importance of mathematical methods in economic analysis. Introduces a range of mathematical techniques. Gives an understanding of how and when to apply the techniques. The module will include revision of basic concepts of algebra, equations, exponential and logarithmic functions, differential calculus, optimisation and geometry.
Statistical Methods for Economics
The aims of Statistical Methods for Economics are: To introduce statistical methods and provide an insight into their uses in economics. To demonstrate application of a range of statistical techniques to economic problems. Topics include collection and presentation of data, descriptive statistics, probability and applications, statistical inference, correlation and regression.
As well as the compulsory Methodological Pathway modules you can choose modules from:
Introductory Finance for Economics
Introductory Finance for Economics introduces the basics of the financing and investment decisions of financial managers. Its aim is to provide a solid grounding in the basic concepts of finance for economists, focusing in particular on theoretical analysis and problem solving.
Classical and Contemporary Thinkers in Economics
Classical and Contemporary Thinkers in Economics introduces you to a range of classical and contemporary economists, including the founders of the discipline and some Nobel Prize winners, past and present. For each economist, a senior member of the department will give a short biography, outline their contributions to the discipline of economics and the development of the subject, and explain how they have influenced their own thinking and research that is undertaken in economics today. Examples of the contribution of these economists to a range of economic issues will be used to illustrate the continuing relevance and application of their ideas.
Limited number of level one modules from outside the Department of Economics
Year two
Methodological Pathway
Intermediate Microeconomics
Intermediate Macroeconomics
Econometrics
Applied Pathway
Three from:
International Economics
Labour Economics
Intermediate Finance
Public Economics
Industrial Organisation
Economic Decision-making
Macroeconomic Policy
Final year
Methodological Pathway
Minimum of two from:
Advanced Mathematical Methods for Economics
Advanced Econometrics
Advanced Microeconomics
Advanced Macroeconomics
Modern Finance
Applied Pathway
Maximum of two from:
Education Economics
Political Economy
International Trade
Monetary Economics
Development Economics
Health Economics
Economic Analysis of Inequality and Poverty
Economics of Gender and Race
Behavioural Economics
Environmental Economics
Economics of Innovation
Research in Practice
Either
Dissertation I (Methodology) and
Dissertation II (Applied)
Or
Economics in Action and
Advanced Econometrics
The content of our courses is reviewed annually to make sure it is up-to-date and relevant. Individual modules are occasionally updated or withdrawn. This is in response to discoveries through our world-leading research, funding changes, professional accreditation requirements, student or employer feedback, outcomes of reviews, and variations in staff or student numbers. In the event of any change we'll consult and inform students in good time and take reasonable steps to minimise disruption.
Information last updated: 4 August 2020
---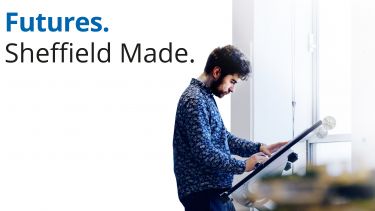 Undergraduate online open days
We're number one in the north for graduate employment. Find out why at our online open day on ​​​Saturday 17 October.