Economics student completes 6 weeks summer internship at South Yorkshire Mayoral Combined Authority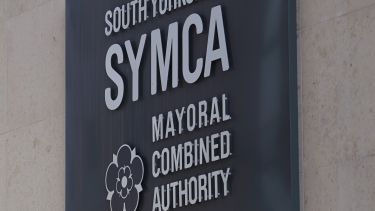 ---
Seena Qaid, a 3rd year BSc Economics student, recently completed a coveted research internship with the South Yorkshire Mayoral Combined Authority (SYMCA). The authority is a formal partnership of councils that shapes policy and leads on decision-making. Formed in 2014, the constituent members of the Mayoral Combined Authority are Sheffield, Rotherham, Barnsley and Doncaster councils. 
---
Tell us about your internship at SYMCA.
I completed a 6 weeks summer internship at South Yorkshire Mayoral Combined Authority (SYMCA) which has powers over transportation, economic development and regeneration. As an economics student, this was a great opportunity to use the skills I have developed in my first 2 years of university as well as work with professional colleagues to further develop my skills. I worked alongside the policy and data team on a few different tasks which included conducting a mini-research project on Adult Education. I attended meetings discussing and evaluating undergoing adult education programmes that will be funded by the government. I also had the chance to attend a South Yorkshire Skills Workshop that had talks from the Resolution Foundation, The University of Sheffield, the Federation of Small Businesses (FBS), the local chambers of commerce and many other stakeholders from the private and public sector to discuss education, skills and employability in the region. 
What did you work on specifically that you enjoyed? 
I worked closely with both the policy team and the data team. For the majority of my time at SYMCA, I worked on adult education in which I looked at, and wrote a report on how adult education impacts social mobility and economic inactivity in South Yorkshire. The report was done through independent work. However, I got the chance to work alongside a colleague for support and feedback regularly. This was done by discussing potential data analysis and data methods to use. I was introduced to different beneficial data sources. I enjoyed the variety of tasks that were done through independent work, group meetings, one-to-one meetings and workshops. Perhaps this variety made the experience very interesting and gave me a great insight into the workplace. 
How did this internship help you with your studies? 
As a current third-year student, I believe that my experience at SYMCA prepared me for my dissertation write-up. Furthermore, I had the chance to present my work to the teams I worked with. This was my first professional presentation which was a great opportunity to practice and receive feedback. Perhaps this made me feel more prepared for other presentations that I have had to present. Other than that, I am currently doing an Education Economics module at my university. Working on adult education at SYMCA gave me a great introduction to education and its benefits and costs. This benefited my studies as I gained insightful knowledge about how the wider advantages of education affect the economy at a local and national level before the start of the module. 
Did your internship help with your potential future employment? 
I learned a new method to approach data and work-related challenges. I also improved a variety of my soft, mainly my communication skills, written skills and presentation skills which are vital for the workforce. 
---
The students we have had supporting us on the project internships have been excellent. They have been engaged, bright and articulate when challenged with work tasks and when given creative thinking. They are a credit to the Department of Economics and to the university."

Jonathan Guest

Head of Policy, South Yorkshire Mayoral Combined Authority.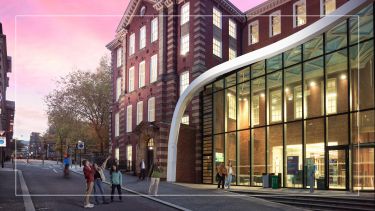 Visit us
Discover what sets Sheffield apart at our undergraduate open days on the Saturday 21 October or Saturday 18 November.