New evidence on disability benefit claims in the UK: the role of health and the local labour market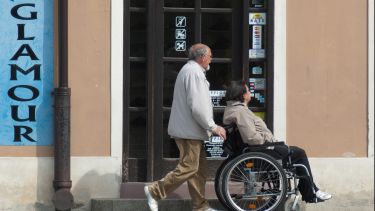 Off
Roberts J, Taylor KB (2021) New Evidence on Disability Benefit Claims in the UK: The Role of Health and the Local Labour Market. Economica 89(353):131-60
During the 1980s and 1990s there was a steep rise in disability benefit claims in the UK, especially among older male workers, and the debate centred on the relative generosity of these benefits as well as the effects of deindustrialisation and job destruction. Since that time the disability benefit system has been subject to a series of reforms all largely aimed at reducing the number of claims and targeting benefits more closely to those with the greatest health need. At the same time the UK labour market has also evolved and in particular now has an historically low level of unemployment, accompanied by falling real earnings.
In this paper we use individual longitudinal data from 2009 to 2018 in a dynamic panel framework to explore the relative importance of health status, benefit generosity and local labour market conditions for disability benefit claims in the modern UK labour market. We focus particularly on spatial variation in claims, and find that, in line with older evidence, while health status is clearly important, geographic variation in labour market conditions and benefit generosity still influence the propensity to claim those disability benefits that are conditional on not working.
In addition, local benefit work capability re-assessment rates, which reflect the stringency that new procedures are being implemented locally, are an important factor. The average effects also mask important heterogeneity by sex, age, education level, income and across regions. 
Flagship institutes
The University's four flagship institutes bring together our key strengths to tackle global issues, turning interdisciplinary and translational research into real-world solutions.