The SF-6D: A new, internationally adopted measure for assessing the cost- effectiveness of health care interventions
Professor Jennifer Roberts of the Department of Economics contributed to the development of the SF-6D (Short-Form Six-Dimension) health index designed for calculating Quality Adjusted Life Years (QALYs), which are used to estimate the cost-effectiveness of health interventions.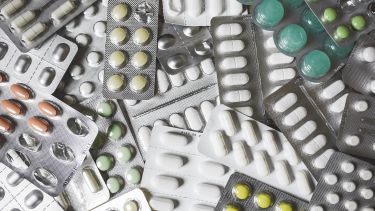 The SF-6D is used by health regulatory agencies around the world, as well as by commercial pharmaceutical companies.
The original research behind the SF-6D was published in the Journal of Health Economics in 2002. It won the 2002 International Society for Quality of Life Research Article of the Year, and has since been cited more than 1600 times.
Details
There are increasing demands on scarce health care resources and decisions on whether to fund new health care interventions, particularly pharmaceuticals, are increasingly being informed by evidence on cost-effectiveness in terms of the cost per QALY.
QALYs are a measure of the health of a person in which the benefits, in terms of length of life, are adjusted to reflect quality of life.
One QALY is equal to 1 year of life in perfect health. QALYs are calculated by estimating the years of life remaining for a person following a particular intervention and weighting each year with a quality-of-life score (on a 0 to 1 scale); this is often measured in terms of the person's ability to carry out the activities of daily life, and freedom from pain and mental disturbance. The SF-6D is a method for deriving the quality-of-life score.
The SF-6D uses information on patient-reported health from the SF-36 - the most commonly used general health measure in clinical studies throughout the world. The SF-36 alone is not suitable for use in economic evaluation because it simply measures the amount of limitation a patient is experiencing; it does not enable trade-offs between different dimensions of health; for example between pain and physical functioning, or between quality and length of life.
The University of Sheffield team developed the SF-6D by reducing the SF-36 to a six dimension classification and developing an algorithm to generate a continuous index for health.
The algorithm shows how much value people place on different health limitations, and how they will trade-off between them; for example how much vitality a patient will sacrifice for a reduction in pain. These values were derived from health state valuation tasks completed by a large sample of the UK population.
The SF-6D contributes to a more efficient allocation of scarce health care resources and has significant commercial benefit. It is used by health regulatory agencies around the world, including in Australia, Canada, China, Netherlands and Norway.
In the UK the SF-6D has been used in health care decision making by the National Institute of Health and Care Excellence (NICE), the Scottish Medicines Consortium and the All Wales Medicines Strategy Group.
It has been used as the main health utility measure in important NICE assessments for pharmacological treatments such as for Alzheimer's, low platelet count, peripheral arterial disease, and gout, and has been used alongside other measures in many other appraisals.
In addition, SF-6D licences have been purchased by pharmaceutical and consultancy companies including Novartis, Roche, Pfizer, Novo Nordisk, Astellas, Merck, Sanofi and BMS.
The SF-6D is freely available to non-commercial bodies, including researchers and policymakers.
The research team was Jennifer Roberts (Department of Economics, University of Sheffield), John Brazier (School of Health & Related Research [ScHARR] University of Sheffield), and Mark Deverill (ScHARR). Jennifer Roberts' main input was in developing the econometric modelling required to estimate the main valuation algorithm and subsequent extensions.
References
Brazier J, Roberts J, Deverill M (2002) The Estimation of a Preference-Based Measure of Health from the SF-36 Journal of Health Economics 21(2) 271-292. DOI: 10.1016/S0167- 6296(01)00130-8
Flagship institutes
The University's four flagship institutes bring together our key strengths to tackle global issues, turning interdisciplinary and translational research into real-world solutions.