Contributions in theoretical and applied time series econometrics Workshop - 2023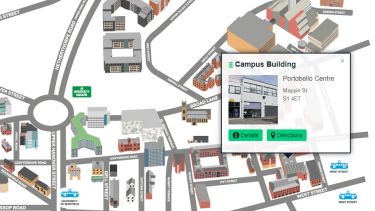 ---
Description
The Sheffield Time Series Econometrics Research Group is delighted to announce the upcoming workshop titled "Contributions in Theoretical and Applied Time Series Econometrics". The event is sponsored by the Royal Economic Society. The workshop will bring together some of the leading experts in the fields of econometrics and statistics and will take place on 25 May 2023, 09:00 - 17:10, at the University of Sheffield, Portobello Centre, Seminar Room C02 A.
The registration is free and all are welcome to attend. Registration link is here.
Invited speakers
Jia Chen (University of York)
Hira Koul (Michigan State University)
Suhasini Subba Rao (Texas A&M University)
Dennis Kristensen (University College London)
Robert Sollis (Newcastle University)
Robert Taylor (University of Essex)
Anthony Garret (University of Warwick)
Kevin Lee (University of Nottingham)
Workshop programme
09:00 – 09:30
Welcome and Registration
09:30 – 11:00
Session 1 (Chair: Indeewara Perera)
09:30 – 10.15
Jia Chen – University of York
High-frequency dual factor model: estimation of common factors for microstructure noise
and efficient prices
10.15 – 11.00

Hira Koul – Michigan State University

Minimum distance estimation in linear errors-in-variables regression model

11:00 – 11:20
Morning Break
11:20 – 12:50
Session 2 (Chair: Kanchana Nadarajah)
11:20 – 12:05
Suhasini Subba Rao – Texas A&M University
Learning graphical models for nonstationary time series
12:05 – 12:50
Dennis Kristensen – University College London
Local polynomial estimation of time-varying parameters
12:50 – 13:50
Lunch Break
13:50 – 15:20
Session 3 (Chair: Emily Whitehouse)
13:50 – 14:35
Robert Sollis – Newcastle University
On the predictability of stock market bubbles: Evidence from a large macroeconomic
dataset
14:35 – 15:20

Robert Taylor – University of Essex

Bonferroni type tests for return predictability with possibly trending predictors

15:20 – 15:40
Afternoon Break
15:40 – 17:10
Session 4 (Chair: Vito Polito)
15:40 – 16:25
Anthony Garratt – University of Warwick
Asymmetry and interdependence when evaluating energy information administration
forecasts
16:25 – 17:10
Kevin Lee – University of Nottingham
Tracking trend output using expectations data
19:00 –
Dinner (by invitation)
You can download the full programme here.
Events at the University
Browse upcoming public lectures, exhibitions, family events, concerts, shows and festivals across the University.