Dr Vito Polito
Reader in Economics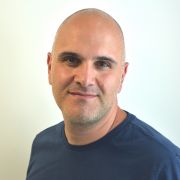 Profile

Vito joined the University of Sheffield as Reader in Macroeconomics in January 2018. Previously he held posts as Post-Doctoral Teaching Fellow (York, 2006-2008), Lecturer (Cardiff, 2008-2013) and Senior Lecturer (Bath, 2013 – 2017).

He gained a PhD in Economics in 2009 at the University of York with a thesis on Vector Autoregressive Analysis of Macroeconomic Policy.

Between 2002 and 2007 he was specialist tax consultant for a project on the cross-country comparison of the Italian corporate tax system sponsored by a grant from the Italian Ministry of Finance. Vito is author of the Macroeconomics Study Guide of the LSE International Programme.
Research interests

Quantitative macroeconomics, in particular applications of control theory within reduced-form (VAR) and structural (Dynamic General Equilibrium) models to study macroeconomic policy.

Specific research topics include:

Fiscal policy sustainability
optimal monetary policy
sovereign credit risk
unemployment and social insurance
optimal macroeconomic policy in heteroskedastic models.

---

Vito is willing to supervise students interested in quantitative macroeconomics and its intersections with private and public finance, using either VAR, DSGE or OLG models.

Specific areas of research he would supervise include:

analysis of time-varying volatility models
monetary and fiscal policy
sovereign credit risk
unemployment insurance
ageing and public finances sustainability.
Publications

Journal articles

Working papers
Teaching activities

ECN302: Advanced Macroeconomics
ECN6620: International Money and Finance