My module choices allowed me to gain a clear insight into how businesses operate

Matt Grzmil
Undergraduate student
BSc Economics
Matt is a management consultant at KPMG UK, and transferred from BA to BSc Economics.
What course did you study and why did you choose to study at the Economics Department at The University of Sheffield?
Since choosing to study Economics I knew I wanted to ultimately pursue a BSc but the Mathematics A Level requirement which I had not taken at sixth form, due to a lack of guidance and advice, meant that I was not able to apply for the majority of BSc Courses. Meeting many of the professors during an open day and asking questions, I found out that the University of Sheffield allowed and encouraged such a prospect, thus I chose to study BA Economics at the University of Sheffield with the prospect of transferring over to the BSc.
While the University of Sheffield isn't the only university to give you the freedom to do that the wide selection of modules particularly behavioural economics and finance, the immense amount of contact hours, support from the professors, and a wide array of resources available in the University meant the choice a no-brainer and as a major plus you are in Sheffield, A fantastic city with exciting nightlife, restaurants and the peak district on your doorstep.
What is your favourite part of studying at the Economics Department, and what surprised you?
My favourite part but also the most surprising part of studying at the economics department would have to be the breadth of modules available for you to take and the wide array of professors with an immense amount of knowledge and experience ranging from the Economic History of Modern Britain and the World to Econometrics and Finance.
The professors also have a fantastic way of getting you interested in their subject, and actually want you to go out and explore, learn and nurture your interest in economics by encouraging you to deep-dive into concepts and topics presented in lectures but also by asking questions and building on your understanding.
What job are you doing at the moment, and how has your study at the department helped you with your career goals?
I am currently a management consultant at KPMG UK specialising in technology transformation within global business services. The module selection I made allowed me to gain a clear insight into how businesses operate, specifically at a behavioural level, micro and macro conditions for industrial organisation and how firms operate meaning that fitting in and understanding client needs, wants and requests was a natural skill gained through the study of economics.
Further to that skills such as abstraction and simplification of complex problems and the understanding of the micro and macro economy you gain studying economics have helped me massively in my focus area as many organisations today are characterised by complex organisational structures.
However, this would not be possible without the support and help from the University Careers and the Economics Department combined with the vast amount of resources available to you as a student in seeking out the potential jobs such as how to prepare for assessment centres or interview preparation which are a massive benefit in securing a job after graduation.
What tips would you give future and current students about their studies in the Economics Department?
Make the most out of societies available and the support of the tutors and your personal tutor, they are the ones who are going to write any recommendations or personal statements about you to potential employers but also offer fantastic guiding advice and motivation that I feel I would not have done as well as I have without so make yourself known and build that relationship with them.
Make the most out of services that the university offers such as careers guidance/counselling/Mock Assessment Centres and careers events that they host.
If you ever get stuck don't be afraid of asking for help, the professors are fantastic and genuinely love their area of study so will be the best resource you have access to throughout your time at the University of Sheffield.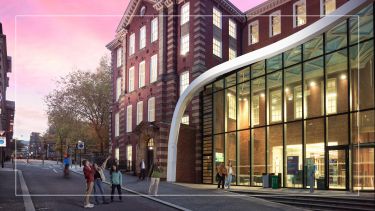 Visit us
Discover what sets Sheffield apart at our undergraduate open days on the Saturday 21 October or Saturday 18 November.