Having worked on economics in the real world has consolidated my economics knowledge

Theo El-Maawiy
Undergraduate student
BA Economics with Employment Experience
Theo El-Maawiy is a final year BA Economics with Employment Experience student. He recently just completed his placement at HM Treasury.

What did your day to day job look like at your placement?
I worked as a Student Economist in the Labour Markets branch at HM Treasury. I provided analysis on the UK macroeconomic labour market by Monitoring key indicators and contributing to monitoring products for the Chancellor and No.10. I also produced project work, provided readouts on external commentary from Thinktanks, and worked on the Autumn Budget and the Spring Statement, and much, much more!
What would you say to someone thinking of doing a placement year?
Taking a placement has definitely benefited me in so many ways and I would definitely recommend doing it. I now have a better understanding of what I'd like for my future career, and gained confidence in my economic ability. Having worked on economics in the real world has consolidated my economics knowledge and has helped me understand theory learnt in academia more. I have also made friendships and work relationships that will last a very long time.
My tips for application would be that it is not about how impressive your example of their chosen behaviour is, it's about how well it fits with the behavioural profile and how you've learned from it (e.g. communicating with others). I have also had to take a math test during the online application, it is not about how good at maths you are, it's about how good you are at using maths to problem-solve. The level of maths required is not hard, it's about whether you can work out the path to the answer.
And in terms of the interview, the interviewers recognise ingenuine answers, so try to be as honest as possible! You don't need to have loved economics since you could talk. The economics part is not an exam so it is ok if you don't know the exact answer. It is about speaking out loud your thought process and showing you have an understanding of economics. And remember that the interviewers are usually very friendly and are not there to give you a hard time.
---
I now have a better understanding of what I'd like for my future career and gained confidence in my economic ability. 

Theo El-Maawiy
---
What kind of career support are available to students at the Department of Economics and the university?
There is a lot of useful general career information on the Career Service website. There is also lots of information on the undergraduate economics students handbook. If you want specific information on where to find a placement, the Career Connect has a lot of really good information about vacancies that are very clearly laid out. There are also websites such as ratemyplacement.co.uk and prospect.ac.uk that do very similar things. Otherwise if you are clear about what sector you would like to go in, just Google the sector and add 'placement year' or 'a year in industry', and you would usually find the results you are looking for.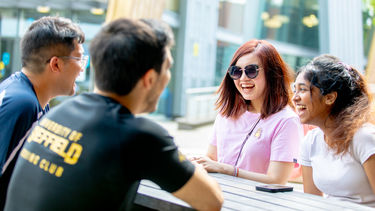 International Merit Scholarships
We offer a generous package of financial support for international students including 75 undergraduate scholarships worth £10,000 towards the annual tuition fee and 125 postgraduate taught scholarships worth £5,000 towards the tuition fee. Applications are now open for existing offer holders.