Degrees with international experience
You have the option of extending your economics degree to four years by choosing to work or study abroad in your third year.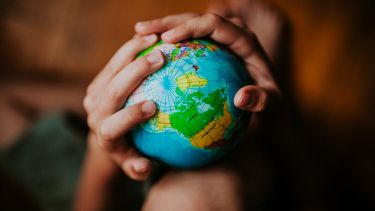 Degrees with international experience
The Department of Economics now offers the opportunity to switch to a 4-year degree programme to study abroad, study and work abroad, or work abroad for one academic year between second year and third year on the following degrees.
The degrees with international experience are similar to the degrees with employment experience, where students apply in the second year if they wish to participate in the programme in the third year. The deadline for applications is 1 December the same as for the standard exchange programmes. 
The study option of the new degree programme allows students to choose destinations among the existing study aboard links of the department.
Students can also choose to study and work during the year abroad in Europe, by finding their own work placements in the country of the host University. Students will be expected to find these placements drawing on the advice of the Careers Service, all of which have to be approved by the Department.
Advice will be provided on the appropriate split between study and placement, though it should be no less than an 80%-20% split (either way). Finally, students can choose the work abroad option spending a minimum of 38 weeks and a maximum of 12 months in employment on a work placement in another European country.
Students who participate will have their degree programme title amended according to the international option they choose. For instance, BSc Economics students who choose the study and work option will have their degree title amended from BSc Economics to BSc Economics with International Experience (Study and Employment).
In contrast to the standard exchange programmes, all international dimensions of this programme will be assessed on a pass-fail basis without any weight for the final degree class.