I'm working to improve financial literacy in young adults

Navya Krishak
Undergraduate student
BSc Economics with Finance
2021
BSc Economics and Finance student Navya has been studying from her home in Bhopal, India during the pandemic, but she's still working hard to become a top Investment Banker.
Studying from home over the past year has been both rewarding and challenging. As I'm studying all the way from India, the time difference can be difficult but I've managed to adapt and take ample amounts of breaks in between online classes to exercise and meditate. 
The professors in the Economics department have worked really hard to make sure that topics are interesting and relevant to current events around the world. I was asked to write an essay about the economic impact of the Covid-19 crisis around the world and I had a lot of fun researching, because it's happening all around us and changing all the time. Some of my professors also hold weekly tests on topics we've covered previously, which keeps us engaged and motivated to keep studying from home.
But since I haven't been travelling to and from campus, or physically meeting friends in between classes, I've had lots of extra time to learn new skills and expand my learning. I've been teaching myself to code using Python programming and I've also set up a couple of student-led organisations, like 'Everything Finance', an organisation I set up to promote financial literacy among young adults. 
I feel like people should have a better understanding of how they can save money and even invest, to multiply their savings. Combining my experience of economics and helpful tools, I created an online platform where people can learn about basic commercial concepts like 'what is the stock market?' and 'what is cryptocurrency?' Working with other students around the world, we are also helping people who want to pursue a career in finance by providing workshops on employability, LinkedIn advice and CV writing, for example.
Setting up 'Everything Finance' will be beneficial to me moving forward. I've learned the value of effective leadership, gained a better grip of the concepts of economics and finance, and it's given me the privilege of networking with professionals in my industry. 
The Careers Service has been great in helping me to draft my CV and cover letters for applying to internships. Thanks to the help of my careers adviser, I won an internship at Deutsche Bank in London as a Financial Analyst, which I'll be starting this summer. Working in Canary Wharf has been a dream for me, because it's the place to be if you want to work in finance. I'll be helping companies to make decisions around deals, mergers, and acquisitions, by assessing their financial status and compiling strategies to advise them if they should invest in something or not. 
The internship will help me to apply the knowledge I've learnt on my course to working with real businesses. I'll get to analyse the information that's given to me and come up with real solutions. In economics, you can come up with the most creative solutions you can think of, as long as you keep in mind the economic theory. Because I'm a creative person, I like finding interesting solutions to problems and want to take that forward in my career. 
As an investment banker, I'll get to network with lots of different businesses and people. Investment banking is heavily client-facing, so I'd be constantly keeping in touch with my clients and giving them the best advice I have. A degree in Economics and Finance at the University of Sheffield is providing me with the skills and experience to do just that.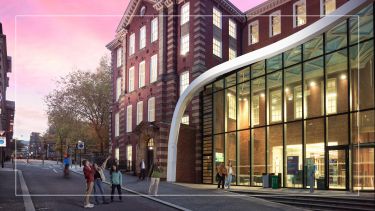 Visit us
Discover what sets Sheffield apart at our undergraduate open days on the Saturday 21 October or Saturday 18 November.