Mr Peter Trend
CertHE.
Multidisciplinary Engineering Education
Teaching Technician in Computing, Control and Electrical Engineering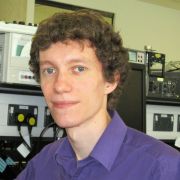 Profile

I began his career at the University of Sheffield at the Faculty of Engineering in 2012 as a Trainee Technician, working briefly at several different departments over the course of 2 years whilst attempting to learn as much as he could from his colleagues.

Before working at The Diamond, I was a Laboratory Technician for EEE at a cleanroom in the Mappin Building where I supported teaching and research.

When I'm not busy fixing the equipment or teaching about microfabrication, I enjoy supporting project students.  I have looked after the Clean Room at The Diamond since 2015 and am still tirelessly working on improving the delivery of practical training. I particularly enjoy interdisciplinary projects.

In 201, I was successful in gaining a CertHE in Audio Technology (2011) by the School of Computer Science and Engineering at the University of Salford.

Prior to working in higher education, I did data entry for the insurance and banking sectors. Although this might not be directly related to my job now, the skills gained from this have helped him to communicate formally with suppliers.
Qualifications

Professional Achievements:

Member of the Institute of Science and Technology (MIScT)
Collaborative Award for Teaching Excellence 2021 (HEA)
Co-author of "Student Experiences of Practical Activities During the Covid-19 Pandemic" published at the 2021 Education IEEE Global Engineering Education Conference
UNISON Health and Safety Representative

Education:

CertHE in Audio Technology (2011)
'PAT Testing': City and Guilds ''Inspection and Testing of Electrical Equipment Based on the IEE Code of Practice for In-Service Inspection and Testing of Electrical Equipment 100/4339/1" (2012)
LabVIEW Core 1 (2015), LabVIEW Core 2 (2016)
HEATED Teaching and Learning Skills for Technical Staff (Module 1) (2015)
Research group

Research Interests:

Physical Vapour Deposition (PVD)
Remote control of test instruments via LabVIEW
Microfluidics
Teaching interests

Semiconductor device fabrication
Cleanroom technology
High vacuum principles and techniques
Teaching activities

Schottky Diodes
Light Emitting Diodes
Resistivity
Photolithography