Dr Amir Konjani
Lecturer in Music Composition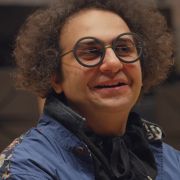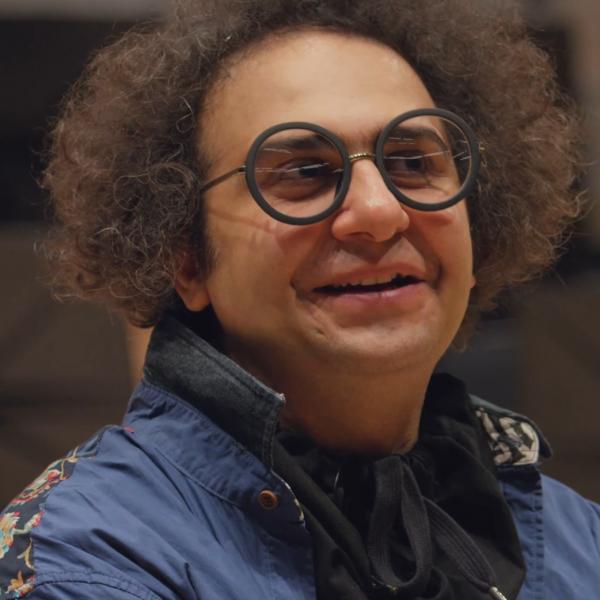 a.konjani@sheffield.ac.uk
Jessop Building
Full contact details
Dr Amir Konjani
Department of Music
Jessop Building
Leavygreave Road
Sheffield
S3 7RD

Profile

Amir Konjani (Ph.D.) is a composer, Situation maker, performance designer, and instrument designer for specific films.

His works have been nominated and won many awards including the Ivors Composer Awards 2020, London Symphony Orchestra selected composer (Jerwood composer +), an Oscar in the 90th Academy Awards 2018  and he is a BAFTA Crew Participant.

He has worked with eminent musicians; such as David Alberman (Principal-London Symphony Orchestra), Grammy-nominated pianist Vicki Ray (LA Phil), Clark Rundell (Royal Liverpool Philharmonic ), Gregory Rose, Peter Manning (Royal Opera House), Christopher Rountree (LA Phil), harpist Sioned Williams (BBC Symphony Orchestra), violinist Darragh Morgan, Erika Duke-Kirkpatrick (CalArts), Anne LeBaron (CalArts), The Finzi Quartet, and the poet Ahmad Shamlou.

The composer of Oscar winner movie "The Silent Child', was fortunate to be part of this diverse international team who presented and performed the work for the parliament members in 2018. Theresa May congratulated the impact the film has had in Parliament as well as the education minister considering a GCSE in British Sign Language for the first time ever. Not only has the film achieved huge critical acclaim but it has also changed the life of one very special young girl. In recognition of the outstanding artistic contributions of the team, the team had the honour to meet her majesty the Queen. The film has played in over 100 film festivals world wide as well as airing on prime time television on BBC One.

Amir secured commissions from London Symphony Orchestra, the BBC World Service, BBC News, British Museum, Royal Air Force Museum, CalArts, Ether Festival and others; his works have been performed at prestigious venues worldwide such as  London's South Bank, at the Ether Festival, Sound unbound, Ashleywood Festival, Royal Welsh College of Music and Drama, Royal Academy of Music, Royal College of music, California institute of the arts,  Royal Northern College of music,  the Fajr Music Festival, Aun Gallery, Mohsen Gallery and on television broadcasts and commercial CDs.

In 2019  his imaginative work for Soveida Harp, Kraken piano, and Kraken Cello received high critical acclaim along with LSO musicians at LSO St Luke's hall- London.

He has been awarded a full scholarship and gained his Ph.D. at the Royal Northern College of Music. His research relates to Performance Art, theatre, and Performativity. He was also nominated for two Gold medals in composition and he was a composition lecturer at CalArts (US). A passionate educator, Amir also teaches at Trinity Laban Conservatoire of Music and dance.

He has designed two new instruments for a British movie "Matriarchy" and an epic series in 2021. His Soveida harp's sound was first unveiled to the public in 2019, at a concert alongside the capital's renowned orchestra, to critical acclaim. and he will reveal new pieces with this instrument at the 14th World Harp congress 2022 .