Dr Mark Doffman
BA, MA, PhD, FHEA
Teaching Associate in Music Psychology
Course Director - MA Psychology of Music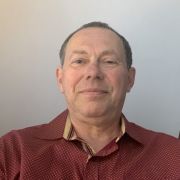 m.doffman@sheffield.ac.uk
2.13, Jessop Building
Full contact details
Dr Mark Doffman
Department of Music
2.13
Jessop Building
Leavygreave Road
Sheffield
S3 7RD

Profile

I have always played music, from my teenage years on, and my experience of music as a performer has been key in motivating the direction of my research and teaching as an academic. I worked for about 20 years as a jazz drummer and instrumental teacher before deciding to write a book about practising, which led me to follow a Masters course at Sheffield in the psychology of music in 2003.

The book remains unwritten but the course at Sheffield was a huge turning point for me; it led to my pursuing a doctorate in music at The Open University, and then my becoming a researcher and lecturer. I have continued to be involved in music as a performer over the last 15 years, and in that time, I have been fortunate to work with some inspiring musicians, from Sir Willard White to John Etheridge, at many great venues in the UK including Symphony Hall, The Bridgewater Hall and Ronnie Scotts Jazz Club.

After completing my doctorate, I joined the Department of Sociology at the Open University to work on a three-year project with some fine colleagues – Jason Toynbee and Mark Banks (and Catherine Tackley and Byron Dueck from the OU's music department). This AHRC project looked at the working lives of black British jazz musicians, and examined the contribution of black players to jazz in the UK from its very beginnings to the present (see the project edited volume, Black British Jazz: routes, ownership, and performance; Ashgate 2014).

In 2011, I moved to the Music Faculty at the University of Oxford to work with Eric Clarke on a project which took the idea of creativity as its starting point for interrogating contemporary musical practices. In particular, we were interested forms of creative practice such as improvisation and highly collaborative projects, which questioned many of the assumptions that go with this complex term. Out of this project came Distributed Creativity: collaboration and improvisation in contemporary music (OUP 2017)

I remained at Oxford as a Leverhulme Early Career Fellow from 2014 to 2017. During this period, my research focused on time and timing in music – a cultural psychology of temporal practices in different musical domains. One of the outputs from this project is The Oxford Handbook of Time in Music —it should be in all good bookshops by 2020. I continue to lecture at Oxford.

Here at Sheffield, I teach on the Psychology of Music Masters programme, as well as working on the undergraduate course. It is lovely to come full circle and be back in the department that was so important in my development as an academic and musician.
Research interests

My research interests coalesce around the production and performance of music from a psycho-social perspective. Within that broad domain, the main areas in which I work include interaction within performance, entrainment theory, music and sociality, creativity in group work, improvisation, and timing/groove in music.

Much, but not all, of my work in these areas is focused on jazz and popular music.

My research interests grew initially from my working as a musician. Over my working life as an academic, my focus has been largely drawn to performance and the relationship between the sounds of performance and the psycho-social world of performers. This has led me to work on the nature of time and timekeeping for musicians, improvisation and creativity as central aspects of performing, and the ways in which socio-musical interaction is manifest on a stage.
Publications