The Sheffield Neurovascular Lab
We are a multidisciplinary research group comprising of neuroscientists across the Faculties of Science and Medicine at the University of Sheffield. We are also a member of both the Neuroscience Institute and Healthy Lifespan Institute.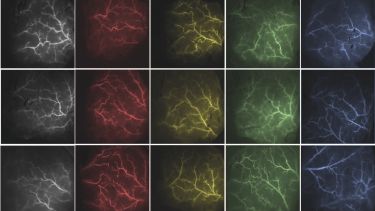 We investigate neurovascular coupling (the relationship between neural activity and subsequent brain blood flow changes) in preclinical models of health, disease and ageing by using a wide array of imaging and laboratory techniques from cellular & molecular biology through to whole brain neuroimaging. Using human imaging datasets, available through our collaborators, we are able to link our preclinical findings to human disease. 
The overall aim of the research group is to understand the mechanisms of neurovascular coupling in health, how it is perturbed in diseases such as Alzheimer's, epilepsy and atherosclerosis (heart disease; vascular dementia), and the possible identification of early biomarkers or potential therapeutic targets and treatment strategies for human patients. Key themes investigated include neurophysiology, neuropathology and neuroinflammation.
Our neuroimaging capabilities include 2D-optical imaging spectroscopy (which uses light to measure blood volume changes and oxygenation), 2-photon microscopy (allowing high-resolution imaging of cellular calcium activity and brain blood flow) & MRI (which allows whole brain-level imaging of brain structure and function).  These imaging methods are routinely combined with electrophysiology, optogenetics and oxygen measurements.
---
Current lab members
Dr Jason Berwick – Reader in Neurophysiology
Dr Clare Howarth – Sir Henry Dale Fellow
Dr Chris Martin – Senior Lecturer in Neuroscience
Dr Osman Shabir – Postdoctoral Research Associate
Llywelyn Lee – PhD Student/Research Associate
Beth Eyre – PhD Student
Yasmin Hussein – Technician
David Drew – Research Technician
In collaboration with:
---
Current projects
Atherosclerosis, the brain and vascular dementia – the role of inflammation in neurovascular function
Cellular regulation of neurovascular coupling in health and aging (with particular focus on interneurons and astrocytes).
Investigating cognitive and neurovascular function in the APP/PS1 double transgenic mouse model of Alzheimer's disease.
---
---
Group alumni
Dr Sam Harris
Dr Luke Boorman
Dr Paul Sharp
Dr Kira Shaw
Dr Rebecca Slack
Dr Priya Patel
Dr Gaia Brezzo
Dr Karishma Chhabria
Ms Emily Glendenning
Ms Claire Christmas
Dr Aisling Spain
A world top-100 university
We're a world top-100 university renowned for the excellence, impact and distinctiveness of our research-led learning and teaching.