Dr Will Pulfrey
Department of Materials Science and Engineering
Henry Royce Institute Engineering Lead (Thermomechanical Processing)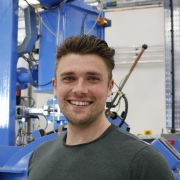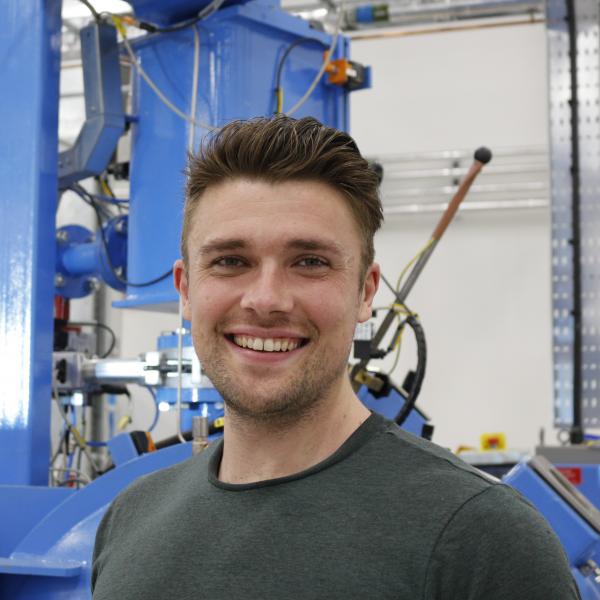 will.pulfrey@sheffield.ac.uk
Royce Discovery Centre
Full contact details
Dr Will Pulfrey
Department of Materials Science and Engineering
Royce Discovery Centre
5 Portobello Street
Sheffield
S1 4ND

Profile

William Pulfrey joined the Henry Royce Institute in 2022 as an Advanced Metals Processing Engineering Lead specialising in Thermomechanical Processing.

Based within the Department for Materials Science and Engineering at The University of Sheffield, Will is manages two main rigs; (includes; design of experiments, testing and maintenance) Two-High 136 Tonne Hot Rolling Mill and Continous Rotatry Extruder (Conform). Mostly recently, R&D focus includes automotive and nuclear applications. 

Prior to this, Will completed a PhD in Tribology at The University of Sheffield, sponsored by Jaguar Land Rover, focussing on the drivetrain development. Will has also obtained a  first class honours degree in MEng Mechanical Engineering at Sheffield Hallam University. 
Qualifications

Previously, Will worked as a Test Applications Engineer at the University of Huddersfield in the Institute of Railway Research.

He's currently working as an Engineering Lead in Advanced Metals Processing for Royce at the University of Sheffield. 

Will holds a PhD in Tribology, and graduated in 2020.