Professor Andy Dickerson
Sheffield Methods Institute
Director of the Sheffield Methods Institute
Professor of Economics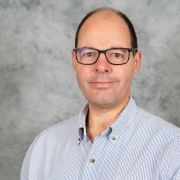 a.p.dickerson@sheffield.ac.uk
+44 114 222 3321
Interdisciplinary Centre of the Social Sciences (ICOSS)
Full contact details
Professor Andy Dickerson
Sheffield Methods Institute
Interdisciplinary Centre of the Social Sciences (ICOSS)
219 Portobello
Sheffield
S1 4DP

Profile

Andy is Director of the Sheffield Methods Institute, the University of Sheffield's centre for research and training in quantitative and qualitative research methods in the Social Sciences. As well as undergraduate programmes in quantitative and in applied social sciences , SMI delivers the MA in Social Research and coordinates PhD-level training across the Faculty of Social Sciences. He is also Deputy Director of Sheffield's Q-Step Centre, sponsored by the Nuffield Foundation, ESRC and HEFCE to promote the development of quantitatively-skilled social science graduates.

Andy is an applied economist with research interests in the operation and functioning of labour markets, and a particular focus on the measurement, utilisation and value of skills and education. He is a member of the Centre for Vocational Education Research (CVER) which is funded by the Department for Education to undertake rigorous, policy-relevant research in the field of technical and vocational education and training (TVET), and to communicate its findings to policy makers and other stakeholders. His current research also includes projects on: the impact of child poverty; intergenerational mobility; and commuting behaviour.

Andy is also the Labour Market Economist member of the Prison Service Pay Review Body (PSPRB). which is the independent, non-departmental, public body, responsible for making recommendations on pay and conditions for prison service staff in England and Wales, and in Northern Ireland.
Research interests

Andy's research interests are focussed on the operation and functioning of labour markets, the interactions between financial and product markets and the labour market, and the analysis of micro and longitudinal data, including matched datasets.

Recent research has been funded by the Low Pay Commission, Department for Business, Innovation and Skills, Department for Environment Food & Rural Affairs, Department for Education, and the Joseph Rowntree Foundation.

As well as his research with CVER which is examining the measurement, utilisation and value of skills, his current research includes the impact of child poverty on cognitive and non-cognitive development, the measurement of subjective expectations using survey data, intergenerational mobility and the analysis of commuting behaviour.
Publications
Research group

Andy supervises PhD students across a broad range of topics in applied labour economics and econometrics. Currently, these include: wage inequality, work and life satisfaction, commuting behaviour, skills and employment outcomes, and international gender inequality