NBIC proposal with Welsh Water
Influence of phosphate dosing to prevent plumbosolvency on biofilm formation in drinking water distribution systems (iP3Bio).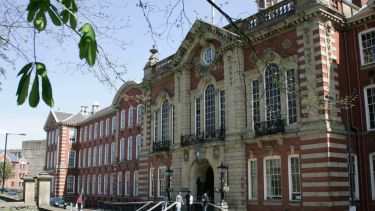 The aim of this project is to facilitate novel research investigating the impact of phosphate dosing and lead leaching on drinking water quality and safety. Phosphate is added to control plumbosolvency and corrosion in metallic pipes hence it is used to protect consumer's health and water quality. Current research is highlighting the essential role of pipe wall microbial biofilms on key processes within Drinking Water Distribution Systems (DWDS), but the impact of phosphate dosing on biofilms remains currently unknown. Considering that biofilms degrade water quality and impact water safety through the potential hosting of undesirable microorganisms, realistic research on biofilm formation in DWDS is essential to understand the factors that influence their development. Currently large amounts of phosphate are dosed into DWDS to control lead-leaching from lead pipes, but there is little information about the surface processes that are involved in the leaching and the interactions with the biofilms in the drinking water pipe networks. 
Sponsor
BIOTECHNOLOGY AND BIOLOGICAL SCIENCES RESEARCH COUNCIL (BBSRC)
Research Themes
Project Dates
Start Date : 14/01/2019
End Date : 31/12/2019
People Involved
Our league table rankings
Top 50 in the world and 7th in the UK according to the QS World University rankings by subject (2022).
8th in the UK according to the Complete University Guide (2023).
10th in the UK according to the Times University League Table (2023).
Flagship institutes
The University's four flagship institutes bring together our key strengths to tackle global issues, turning interdisciplinary and translational research into real-world solutions.