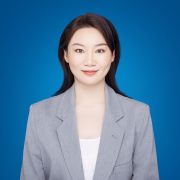 SXu68@sheffield.ac.uk
9 Mappin Street
Full contact details
Shiwen Xu
Department of Economics
9 Mappin Street
Sheffield
S1 4DT

Profile

09/2016 - 04/2018  received my Master degree at Northeastern University in the US in commerce and Economic Development major;

07/2020 - 05/2021 worked as a research assistant at School of Government at Central University of Finance and Economics, research Group of Professor Jianhua Wen.

My main responsibilities were:

• Participated in the analysis of the chain, policy trend, market supply and demand of the local enterprise in the papermaking industry in Shanxi;

• Reviewed the process, mode and urban renewal policy of the US, the UK and Hong Kong, China. and then summarized the policies for the transformation of old residential areas in China;

• Put forward suggestions on investment and financing based on results of the spatial organization research on Development planning of National Central City and metropolitan area of Shenyang;

• Prepared essential materials and data to compose the report on the investment strategy concerning the papermaking industry chain in the poverty county Shouyang.
Research interests

Urban sprawl, a common citizen phenomenon happened during the urban growth, was prevailed discussed in the last decades. It is the consequence of suburbanization, the rapid expansion of the geographic extent of cities and towns, often characterized by low-density residential housing, single-use zoning, and increased reliance on the private automobile for transportation. Urban sprawl in China comes later than western countries. How to defined urban sprawl in China is quite debated. In this research, I will give a defined definition of urban sprawl, and then use population density (at county-level), the area and height of built-up areas, high-speed rail accessibility and residential preference indicators to measure urban sprawl. To find out the effect of HSR construction to urban sprawl.
Research group

Supervisors: