Centre for Vocational Education Research
The Centre for Vocational Education Research (CVER) is a research institution, funded by the UK government Department for Education.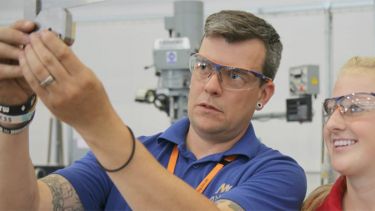 The Centre aims to become a world-class research hub with the potential to generate a step-change in our understanding of the nature, significance and potential contribution of vocational education to individuals and the wider economy.
The Centre brings together four partners:
---
CVER will aim to address the following fundamental questions facing vocational education today:
Describing the Further and Vocational Education landscape in England
How does vocational education affect individual prosperity, firm productivity and profitability, and economic growth?
How can the quantity of 'high quality' vocational education provision be improved?
How do the costs and benefits of vocational education influence individuals' participation decisions?
The Sheffield CVER team are leading on projects seeking to estimate the economic value of vocational qualifications in the labour market, using data obtained from national surveys as well as newly-available administrative data.
A separate project is focusing on the demand for vocational education skills, by observing the tasks undertaken by holders of vocational qualifications in the jobs on which they are employed, allowing us to determine the extent to which they use the skills developed whilst acquiring their qualifications.
Newer research will be looking at the effect of receiving vocational education on social mobility.
The results of this research will be published in various forms, including discussion papers, briefing notes and blog posts. These will be found on the CVER website, which also contains more information about the work of the centre across all our partners.
The Sheffield CVER team
Flagship institutes
The University's four flagship institutes bring together our key strengths to tackle global issues, turning interdisciplinary and translational research into real-world solutions.