Libraries: Essential Services in a Pandemic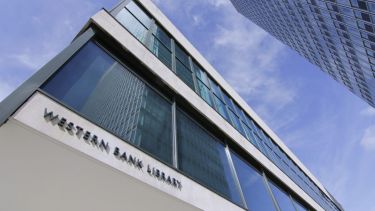 COVID-19: "I feel like I am involved in an obscure and complex version of poker in a pitch-dark room, with blank cards, for infinite stakes, with a dealer who won't tell me the rules  . . . " ( Neil Gaiman, Good Omens: The Nice and Accurate Prophecies of Agnes Nutter, Witch)
Academic libraries have been central to university campuses since their inception. Perhaps this is why the strength of what we offer today in the digital domain, through our digital libraries and online services, has been difficult for communities to accept as the answer to a sustainable library service for pre and post COVID times. There is a strong connection on the part of our students and researchers to our library buildings that offer places for creativity and imagination, and rich learning and research environments to share with peers and colleagues.
And yet, over the last few decades, the access to and use of electronic scholarly information and digital media through our libraries has simply exploded, to the point that there are often cries of information overload. Over this same period, we in the profession have continually been challenged by the popular press, and some of our colleagues within our universities, suggesting the demise of the library. So university libraries around the world were understandably blindsided by the overwhelming dismay of their patrons at the prospect of the closure of physical libraries due to COVID.
While the physical library was one of the last services to close as campuses went into lockdown, and are some of the first buildings to prepare for return to campus in new COVID-secure environments; information and assistance services never stopped.
So what have we been doing? What constitutes a sustainable service that can withstand campus shutdown and continual re-imagination and re-form to ensure support for students and academics in their blended modes for learning and teaching? How will working with research materials change when the conditions for handling physical items cannot be the same, worldwide library networks exchanging resources will be disrupted for some time, and there remain many barriers to digitalisation, permissions and costs being the most critical?  
Since the closure of physical sites in March, the University's digital library has been open as usual, providing an essential service to researchers and students. Before lockdown the University Library provided access to an extensive collection of digital resources – including 1 million eBooks and 60,000 eJournal titles. Colleagues continue to build on the digital collections by evaluating, collating and managing access to materials and resources that are being made more openly available at this time in addition to the increasing amount of permanently openly accessible content.
We've also given students access to thousands of digital archive documents by introducing new resource platforms and databases, helping students to complete their dissertation research remotely.  The Library's discovery platform, StarPlus has recorded over 2 million searches since the start of the pandemic.
Our well-established Virtual Advisory and Help Service (VAHS) has transitioned seamlessly to remote working. From day one of lockdown, students and staff have been able to speak to the Library team via Live Chat.
---
We know how important the social element of studying together is for our students, especially at that time of year when we usually see our postgraduate students every day in our libraries working hard on their dissertations.
---
To help recreate this sense of community, the University Library has launched a virtual space to help students develop their dissertation skills, whilst staying in touch with the library and their postgraduate community. This enhanced online support includes a series of Dissertation Masterclass Webinars, a Library Guide for Dissertations, and a virtual space (Virtual Library Commons), where students can come together in an academic community to focus on their work.
Our Three Stage Plan for Return to Campus (PDF, 203KB) has been published, including the priority services to be offered over the summer. A Books2You service commenced mid-July, delivering research materials required by academic staff and postgraduate students safely, directly to them.
Digitisation, where feasible and where copyright and donor permissions allow, is a priority for original and secondary materials required for research and learning and teaching. The issues around rights to access information and the prohibitive costs, while concomitantly supporting a vibrant creative and research culture are multi-layered and will be valuable topics for library blogs that follow.
We have seen at the outset of the pandemic how different commercial interests have been more open in their handling of intellectual property and rights issues in the midst of a global health threat.  Given the turnover of the global publishing industry, estimated to be around 140bnUSD (Global 50: the world ranking of the publishing industry 2019 (PDF, 25.5MB), it is reasonable to expect a form of social contract between researchers conducting research and the funders and institutions supporting these endeavours, and the large publishing conglomerates and their shareholders profiting from this intellectual capital.
University Libraries are key actors in the academic and professional, and educational sectors of the publishing industry. There are long standing professional connections between leaders of academic libraries and heads of a publishing companies working together for the best outcomes of researchers and readers. It is known in this business relationship that library budgets worldwide have never recovered in real currency terms from the last global financial crisis.
We are now in a pandemic and facing what Martin Wolf (2014) refers to in his book (The Shifts and the Shocks) as 'the fire next time' and the next big crisis for our world economy.  It is understood that "the scope, and the value chain, of this industry, are deeply changing . . . in its reach, business models and strategies" (Wischenbart and Fleischhacker, 2019). In current times, it must now be evident though that even recent ambitions are not achievable; that the model of harvesting the research outputs of universities and formatting for the purposes of prestige is untenable financially, socially and morally.  
Even with the unprecedented level of preparations we are currently immersed in for return to campus and to ensure COVID-secure use of our libraries, our drive to make research outputs openly accessible and affordable continues to be pursued with great intensity.
Anne H. Horn – Director of Library Services and University Librarian