3D Printing of Critical Aircraft Structures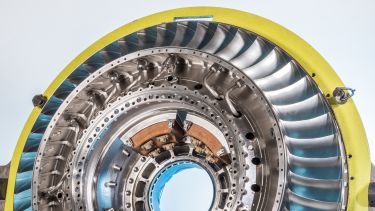 ---
ALM, also known as 3D printing, is a process by which a component is built up in discrete layers using a high energy source to melt or fuse metal powders.
The construction of the bearing marks the first time ALM has been used to produce such a significant load bearing component, rather than the conventional processes of casting or forging. 
MAPP researchers worked with Rolls-Royce and the Manufacturing Technology Centre to develop its ALM techniques through a programme of testing, research and quality assurance, building on Rolls-Royce's experience of innovation in high value manufacturing, the academics' excellent research base in additive manufacturing and Catapult Centre expertise with process scale up. 
---
MAPP Director, Professor Iain Todd said:

"This is a great example of how academics can work with industrial partners like Rolls-Royce and the HVM Catapult Centres to translate our ground-breaking early stage research to industrial practice.
The fundamental research work we conduct gives a strong underpinning to development activities that are closer to application providing insights into the process that increase confidence in its capabilities. That the activity we initiated here has facilitated this huge step forward in additive manufacture is a wonderful thing to see." 
---
Connect with us
Let's work together to develop the next generation of materials for a sustainable society.
Contact us by email or find us on Twitter and LinkedIn.