Providing access to cutting-edge facilities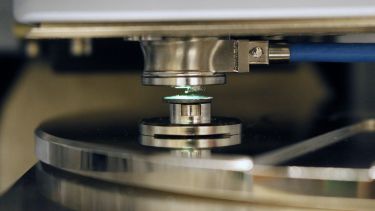 The Student Equipment Access Scheme provides funding for research students wanting to utilise Royce kit and learn new techniques to support a single package of work for their research, while the SME Equipment Access Scheme is available to UK-based SMEs, spin-outs and start-ups looking for solutions to materials analysis obstacles and offered subsidised facilities access. The Researcher Equipment Access Scheme offers funding to researchers at all stages of their careers, from PDRAs through to tenured academics, to enable them to access facilities from across the Royce Partnership.
High levels of interest
Designed to open up Royce facilities to service the UK academic materials community and lead to the development of relationships and future collaboration opportunities, the schemes have undoubtedly proved popular, with the Henry Royce Institute at the University of Sheffield receiving a large number of applications - particularly from PhD students. Applications have recently closed but research projects that require access to our equipment and expertise are now underway or in the planning phase.
Facilitated by the Student Equipment Access Scheme, one project has already been completed here in Sheffield to produce tungsten-tantalum alloys in complete solid solution using a novel processing method. This was carried out using the University of Sheffield's Arcast 200 Arc Melter and the resulting alloys will now be used as the focal point of research to investigate the effect of a nuclear fusion.
Emre Yildirim, Postgraduate Researcher at the University of Manchester, said: "The Royce Student Equipment Access Scheme has been integral to my project. Producing good samples is essential and when working with materials such as tungsten, extreme environments are required to melt and mould it. The Arc Melter at the University of Sheffield was the optimal route to processing refractory metal alloys of tungsten. The plethora of processing equipment present at Sheffield is invaluable."
Read the full case study.
A step change in the discovery and manufacture of new material systems
Royce at the University of Sheffield specialises in Advanced Metals Processing (AMP) and our strengths include alloy development, powder processing, post production powder optimisation, additive manufactured part design and build, and materials characterisation and testing. Our capabilities cover Technology Readiness Levels (TRL) 1-6. With a unique and wide range of industrial grade machines, we're able to bridge the gap between small-scale laboratory metals processing and processing on an industrial scale.
To view our full equipment range, as well as all of the state-of-the-art kit hosted by the other Royce partners, browse the Royce Equipment Catalogue. 
Royce conference
Taking place on 22-23 March 2021, the Henry Royce Institute's flagship stakeholder conference will explore Royce's mission to develop advanced materials for a sustainable society.
On 22 March, the University of Sheffield's Dr Kathy Christofidou and Prof Martin Jackson (Royce AMP Core Area Champion) will be chairing a session alongside Dr Ed Pickering of the University of Manchester entitled Advanced Metals Processing – A reboot on new challenges post Covid-19 and Brexit.  
The session will focus on the medium to long-term AMP challenges and in particular how recent events over the last couple of years (i.e. Covid-19 and Brexit) have transformed the landscape for key sectors – and what new technical challenges this will provide the metals manufacturing community.  
It will highlight how new investment in state-of-the-art AMP facilities at Royce can help to accelerate and embed lower TRL innovation into UK industry, research and technology organisations and the HVM Catapults Centres, in order to make the community globally competitive.
Connect with the Henry Royce Institute
To discuss how we could work together to develop the next generation of materials for a sustainable world, contact us by email or find us on Twitter and LinkedIn.
Flagship institutes
The University's four flagship institutes bring together our key strengths to tackle global issues, turning interdisciplinary and translational research into real-world solutions.