Dr Catherine Longford
BA, BSc, MSc, PhD
Department of Archaeology
British Academy Postdoctoral Fellow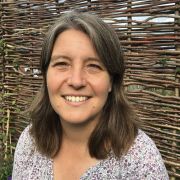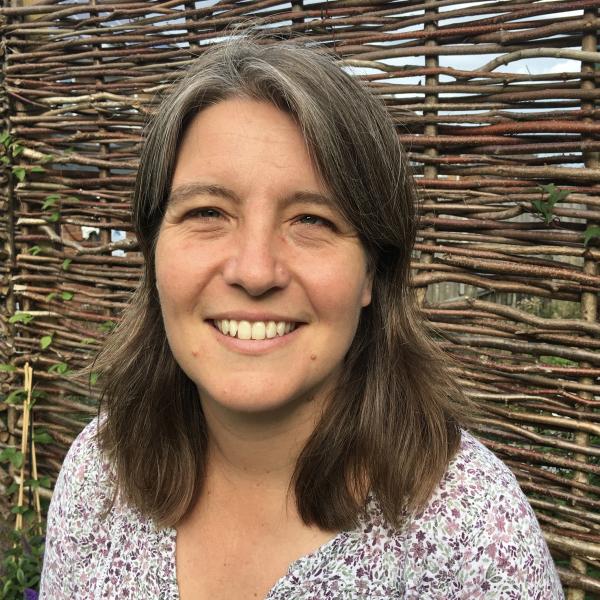 c.longford@sheffield.ac.uk
Minalloy House
Full contact details
Dr Catherine Longford
Department of Archaeology
Minalloy House
10-16 Regent Street
Sheffield
S1 3NJ

Profile

I am currently a British Academy Postdoctoral Fellow researching cultural connections through the archaeobotanical record focusing on the Bell Beaker period. 

I obtained a BA/BSc with majors in Archaeology, Geology and an Honours degree in Botany from the University of Melbourne (2005).  I joined the University of Sheffield for an MSc in Environmental Archaeology and Palaeoeconomy (2007), and my PhD (2015), also at the University of Sheffield, focused on the plant economy of the Kura-Araxes within the context of Bronze Age Near Eastern archaeobotany.

Within the Archaeology Department I have been a Marie Curie Research Fellow in Archaeobotany researching roots and tubers as part of the 'Integrated Archaeobotanical Research' project (G. Jones 2007-09), as a Research Officer in Archaeobotany (2009-10) and as Post-Doctoral Research Associate working with Professor Glynis Jones as part of the University of Manchester ERC funded ADAPT project led by Professor Terry Brown.

I have taught Archaeobotany at both the University of Sheffield and the University of Nottingham 

I have also worked as a plant macroremains and charcoal specialist for the Sheffield Archaeobotanical Consultancy and in commercial archaeology as a post-excavation supervisor for Headland Archaeology in their Midland and West office.

I have been involved as an archaeobotanist in field projects in Turkey, Georgia, Israel, Bulgaria and the UK at sites dating from the Neolithic to Medieval period.
Qualifications

2015- PhD in Archaeobotany – The University of Sheffield
2007- MSc in Environmental Archaeology and Palaeoeconomy – The University of Sheffield)
2005- BA/BSc (Hons) – The University of Melbourne
Research interests

I am interested in food and identity (both archaeological and modern), agricultural decision-making, crop choices and risk management in ancient societies and the spread of agriculture.

I have specialised in Near Eastern archaeology and ancient agriculture, in particular the Bronze Age Kura-Araxes culture, and agriculture in Neolithic Europe.  

My post-doctoral project is investigating the crop choices and cultivation strategies at Bell Beaker and contemporary sites in Late Neolithic and Beaker period Europe (3000-1800BC).  This broad comparative study will explore cultural connections and identity across the Bell Beaker horizon. 

My main areas of interest include:

Archaeobotany
Food and Identity
Crop choices
Near Eastern archaeology
Kura-Araxes culture
Bronze Age Caucasus and Anatolia
European Neolithic
Bell Beaker culture

---

Research Projects/Collaborations:

ADAPT (ERC PI Professor Terry Jones University of Manchester Co-I Professor Glynis Jones University of Sheffield)- The ADAPT project is using genetic and archaeobotanical data to investigate how certain crops were able to adapt, and why others may have failed to adapt, to the change in climate as agriculture spread across Europe during the Neolithic.
Georgian-Australian Investigations in Archaeology (GAIA) 

Rabati. Dr Giorgi Bedianishvilli (Georgian National University) and Dr Andrew Jamieson (University of Melbourne)
Chobareti: Professor Tony Sagona (University of Melbourne) and Dr Kakha Kakhiani (Otar Lordkipanidze Centre for Archaeological Research Tbilisi)

Tel Beit Yerah Research and Excavation Project- Dr Rafi Greenberg and Dr Sarit Paz (Tel Aviv University)
Tundzha Regional Archaeological Project- Dr Shawn Ross and Dr Adela Sobotkova (Macquarie University)
Roman Families Project, Credenhill- Christopher Atkinson (Community Heritage and Archaeology Consultancy)
Grants

2019- British Academy Postdoctoral Fellowship. 
2014- Centre for British Research in the Levant Travel Grant for 'Plant Economy and Environment of Tel Beit Yerah'
2013- Palestine Exploration Fund Travel Grant for 'The Tel Beit Yerah Archaeobotany Project'.
Teaching activities

Postgraduate

Archaeobotany (co-ordinator)
Advanced Archaeobotany (co-ordinator)
Professional activities and memberships

Member of the Association of Environmental Archaeologists.
Member of the British Institute at Ankara.
Member of the Palestinian Exploration Fund.
Member of the Centre for British Research in the Levant
Publications

Rowley-Conwy, P., Gron, K., Bishop, R., Dunne, J., Evershed, R., Longford, C., Schulting, R. and Treasure, E. (2020). The Earliest Farming in Britain. in K. Gron, P. Rowley-Conwy and L. Sørensen (eds.) Farmers at the Frontier: A Pan-European Perspective on Neolithisation. (Oxbow Books). pp. 401-424
Bedianashvili, G., Sagona, C., Longford, C., and Martkoplishvili, I. (2019) 'Archaeological investigations at multi-period settlement Rabati, south-west Georgia: first preliminary results' Ancient Near Eastern Studies 56 pp. 1-131.  
Sobotkova, A., Longford, C. and Bakardzhiev, S. (2018) Excavations at Dodoparon, Yambol Province, in Ross, S., Sobotkova, A., Tzetkova, J., Nekhrizov, G., and Connor, S. (eds). The Tundzha Regional Archaeology Project: Surface Survey, Palaeoecology, and Associated Studies in Central and Southeast Bulgaria, 2009-2015 Final Report. (Oxford: Oxbow Books).  pp. 200-210 
Connor, S., Longford, C. Thomas, I. (2018) "Prehistoric plant use and highland vegetation change in the Pasinler Valley, eastern Anatolia." In Batmaz, A. Bedianashvili, G., Michalewicz, A., and Robinson, A. (eds.) Context and Connection.  Studies on the Archaeology of the Ancient Near East in Honour of Antonio Sagona (Louvain: Peeters Press)  pp. 687-709.
Longford, C. (2013) "Environmental Investigations 2012 Analysis and results", in Kakhiani, K., Sagona, A., Sagona, C., Kvavadze, E., Bedianashvili, G., Massager, E., Martin, L., Herrscher, E., Martkoplishvili, I., Birkett-Rees, J., Longford, C. "Archaeological Investigations at Chobareti in southern Georgia, the Caucasus." Ancient Near Eastern Studies 50, 1-138 (46-48)
Connor, S., Ross, S., Sobotkova, A., Herries, A., Mooney, S., Longford, C., Iliev, Ilia. (2013) "Environmental conditions in the SE Balkans since the Last Glacial Maximum and their influence on the spread of agriculture into Europe." Quaternary Science Reviews 68, 200-215.
Longford, C., Drinnan, A., Sagona, A. (2009) "The Archaeobotany of Sos Hoyuk, Turkey: A preliminary study." In Fairbairn A., O'Connor S., and Marwick, B. (eds) New Directions in Archaeological Science (Terra Australis 28). ANU E-press: Canberra, 121 – 136.
Fairbairn, A., Longford, C., Griffin, B. (2007) "Archaeobotany at Kaman-Kalehoyuk 2006." Anatolian Archaeological Studies 16, 151-157