Marina Chorro Giner
MSc, BA, BSc
Department of Archaeology
Research Student
Thesis: The study of turtle remains from archaeological sites: implications for our understanding of mobility, trade, and resource use in the Mediterranean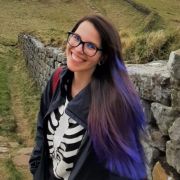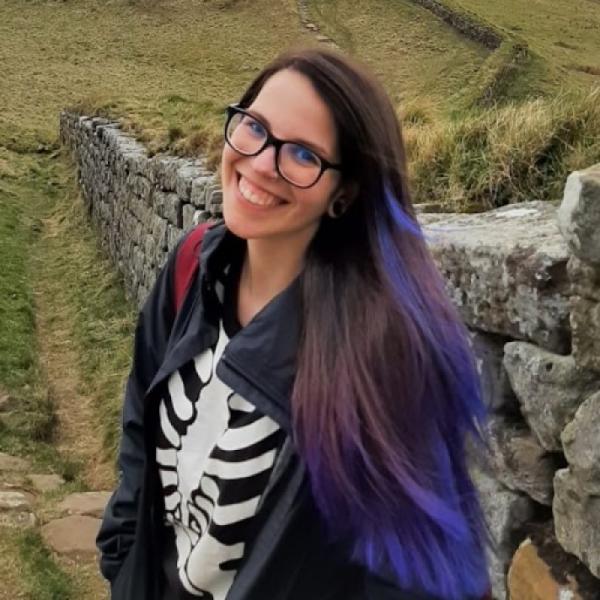 mchorroginer1@sheffield.ac.uk
Minalloy House
Full contact details
Marina Chorro Giner
Department of Archaeology
Minalloy House
10-16 Regent Street
Sheffield
S1 3NJ

Profile

I started my BSc in Archaeology at the University of Barcelona in 2011, back then I was very interested the ancient Mediterranean and cultural contacts within it. However, through my BSc I discovered my passion for medieval history, especially the Islamic period in Spain as well as heritage management. My undergraduate thesis was a mixture of these two interests and was an overview of the heritage management of the Islamic remains of the city of Elche (Alicante). While halfway through my fist BSc, I decided to start my BA in History at the same time in 2013 to have a better understanding of the historical background surrounding the archaeological methods I was studying for the different time periods. While doing so, the time period in which I started to focus shifted to the post-medieval and early modern period, especially the political and religious conflicts happening in Italy and Spain and my second undergraduate thesis focused on of the Borgia family, and specifically, the pope Alexander VI and his relations with the Spanish Monarchy and with France.

During my BSc Archaeology I got fieldwork experience in two research digs, one in an Iberian to Medieval site (L'Esquerda in Roda de Ter, Catalonia) and one in a Roman villa (Torre Llauder in Matarò, Catalonia). I also got lab experience with pot, bone and lithics and that is when I discovered my passion for bones, which is what ultimately led me to Sheffield in 2018, when I started my part-time MSc in Osteoarchaeology. At first I was very torn between human and animals remains, but not very far into my MSc I started shifting more towards zooarchaeology which was the path I ultimately chose, since it brought together both my passions for archaeology and biology. My dissertation focused on terrestrial tortoise exploitation in Iberia and Italy from prehistory to post-medieval times.

After submitting my dissertation in times of COVID-19, when I was forced to go back to Spain, I finally managed to go back to the UK, this time as a Field Archaeologist for Cotswold Archaeology in August 2021, after working as a zooarchaeologist for a month in the roman site of Pollentia in Mallorca (Spain). In January 2022, I started working full-time as a Zooarchaeologist for Archaeology.biz, a position that turned into part-time when I was awarded WRoCAH funding for my PhD that I started in September under the supervision of Umberto Albarella and Lenny Salvagno. My doctoral project is centred on terrestrial tortoises and fresh-water turtles in the Mediterranean. Through this research, I hope to develop a method using biometry for an easier identification of terrestrial tortoises and fresh-water turtles to better understand the relationship between these animals and humans in the past.
Qualifications

2021 – MSc Osteoarchaeology – University of Sheffield (distinction) 
2017 – BA History – University of Barcelona (1st class honours)
2015 – BSc Archaeology – University of Barcelona (1st class honours)
Research interests

Reptiles and amphibians in archaeology.
Zooarchaeology
Mediterranean archaeology.
Research group

October 2018 – Present: Sheffield Zooarchaeology Lab
Grants

2022 – 2026 - White Rose College of Arts and Humanities (WRoCAH) AHRC Studentship, UK
Professional activities and memberships

ICAZ (International Council for Archaeozoology)

EAA (European Association of Archaeologists)
Thesis Abstract

Research on turtle archaeological remains can be valuable for our understanding of past human societies. Although they had food, craft, and symbolic values and were often traded, turtles are difficult to identify. The aim of my project is to develop a methodology to improve identifications, then, case studies from Greece, Italy, and Iberia, from late Prehistory to Post-medieval times, will be used to reconstruct trade routes in the Mediterranean. In several places, tortoises are severely endangered, and the reconstruction of their native ranges within this project will help to address conservation concerns, as well as historical questions.