Tracy Platts
MSc, BA
Department of Archaeology
Research Student
Thesis- Butchery practices in the Roman World: Rome, Romanitas, and the western Empire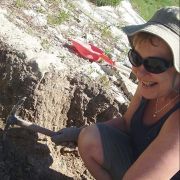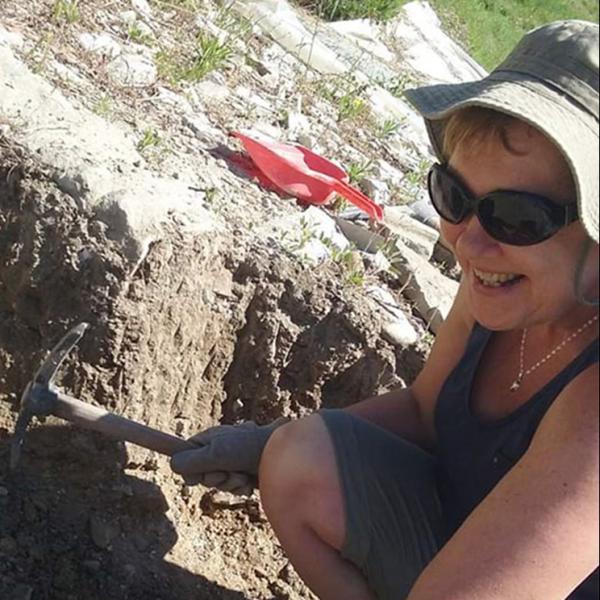 tplatts1@sheffield.ac.uk
Minalloy House
Full contact details
Tracy Platts
Department of Archaeology
Minalloy House
10-16 Regent Street
Sheffield
S1 3NJ

Qualifications

2019- MSc Osteoarchaeology – University of Sheffield (distinction) 
2016- BA Archaeology – University of Sheffield (first class)
Research interests

Thesis- Butchery practices in the Roman World: Rome, Romanitas, and the western Empire

Zooarchaeological research has identified many widely accepted core characteristics diagnostic of 'Romanised' animal husbandry. In the north-western provinces of the Empire, the focus shifted from sheep to mature cattle, butchery practices became standardised, the incidence of chop marks increased in relation to the typical Iron Age predominance of cut marks, and new specialised meat processing methods appeared.

Particularly diagnostic of Roman butchery practices are evidence for the production of cured beef shoulders (specific chop marks and 'shaving' marks on scapulae, and 'hook damage' on the blade), and the longitudinal splitting of post-cranial bones, related to marrow extraction and broth production.

Literature indicates these practices are found in a number of faunal assemblages in both Roman Britain and continental Europe, and the aim of this research project is to investigate the origins, both geographical and temporal, of these butchery practices, how widespread they were, and how they disseminated through the central and western provinces of the Roman Empire.

This will be done through the analysis of faunal remains from a variety of sites and regions in central and western Europe, including both Roman and Late Iron Age, and sites contemporary to but outside of the limits of Roman occupation.

Comprehensive research into the temporal and geographical extent of these butchery practices will provide greater understanding of the processes involved in the dissemination of ideas and cultural practices during this time in European history, and the development of a recording protocol to target the identification of key features of Roman butchery may contribute to future investigation of similar practices in the eastern and southern regions of the Empire.
Professional activities and memberships

Fieldwork

July/August 2014, 2016 and 2017- Forum Sempronii, Fossombrone, Le Marche, Italy. Excavation of a large Roman settlement situated n Via Flaminia, run by the University of Urbino. 
June/July 2015- Knossos-Gypsades, Knossos, Crete. Excavation of Bronze Age settlement on hill above 'Palace of Minos', Knossos, a BSA fieldwork project headed by the Universities of Oxford, Sheffield and Cincinnati.
June/July 2013- Green Farm, Eday, Orkney. Excavation of a Neolithic dwelling, run by Bevars Archaeology.
August 2011, 2012 & 2013- Brodsworth Estate, Yorkshire. Multi-period training dig run by Universities of Sheffield, Hull and Cardiff.

---

Awards & Prizes

2019- Patricia Phillips Prize
2014 and 2016- University of Sheffield Fieldwork Bursary
2015- SURE Highly Commended Prize for Poster Dissemination of Fieldwork Project (also shortlisted for Best International Research Prize)
2015- SURE Funding Award
2013- Petrie-Watson Exhibition